Last Updated on November 1, 2023 by Jhonni Jets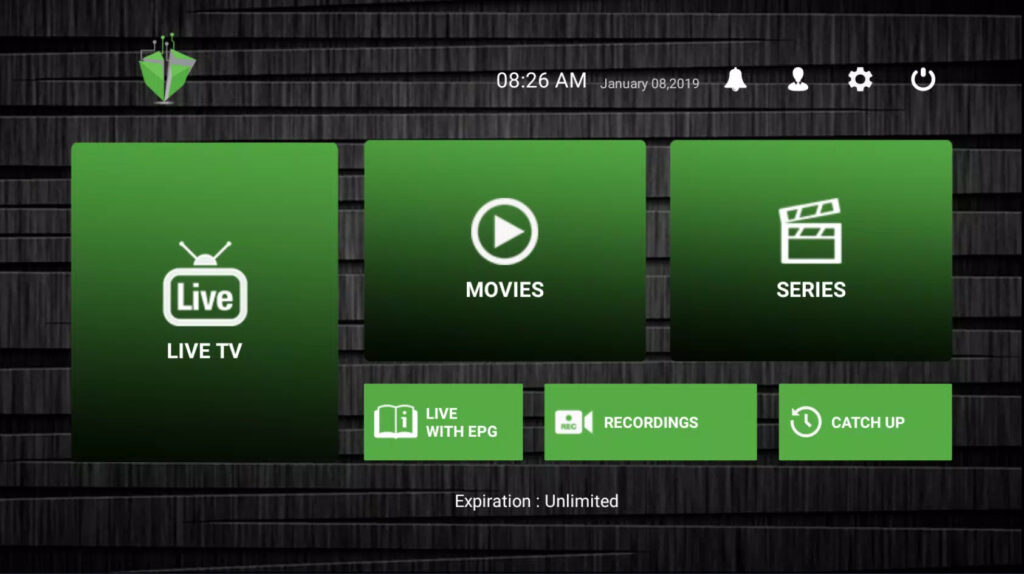 Rare Breed TV is a popular live streaming app providing access to 800+ live TV channels, thousands of movies and shows on demand, and 24/7 news – all for free. This extensive media library makes Rare Breed TV an appealing addition for any Amazon Firestick owner looking to enhance their streaming selection.
While Rare Breed TV is not available directly through the Amazon Appstore, it can easily be sideloaded onto Firestick models in just a few quick steps. This guide will walk you through the full process of downloading and installing Rare Breed TV on Firestick, Firestick 4K, or Fire TV Cube devices.
Follow our step-by-step instructions to unlock free channels, video on demand, and more on your Fire TV with the powerful Rare Breed TV streaming utility.
Benefits of Rare Breed TV on Firestick
Here are some of the great features and perks you'll enjoy with Rare Breed TV added to your jailbroken Firestick:
800+ free live channels – News, sports, movies, entertainment and more without cable bills.
45,000+ on demand titles – Huge library of movies and shows to stream anytime.
User-friendly interface – Easy to navigate categories and sections.
4K streaming support – Watch select content in vivid Ultra HD quality.
Parental controls – Protect kids from inappropriate content.
Customizable favorites – Bookmark channels and video on demand for quick access.
Unlimited entertainment – Stream as much as you want, no subscriptions required.
Bringing Rare Breed TV to your Fire TV device opens up a wealth of free media spanning from live sports and 24/7 news channels to newly released films and binge-worthy TV series.
Checking Firestick Requirements
Before downloading Rare Breed TV, verify your Amazon Fire TV device is compatible and properly configured:
Fire OS 5 or above – Rare Breed TV works on Firestick 2nd Gen and up.
Stable internet connection – A minimum internet speed of 25Mbps is recommended for smooth streaming.
Enable Apps from Unknown Sources – This allows sideloading 3rd party apps from outside the Amazon Appstore.
Downloader App – Install Downloader from Amazon Appstore if not already added. This sideloads APK files.
With supported hardware, internet connectivity, proper device settings and Downloader ready, you can proceed with fetching and installing Rare Breed TV.
Getting Rare Breed APK
To add Rare Breed TV, you'll first need to source the RareBreed.apk installer file.
Here are a few trusted methods to get the APK:
Visit RareBreedTV.com and navigate to Download. Find the APK download link here.
Search "Rare Breed TV apk" in a web browser and find download mirrors on reputable tech sites.
Check apps like Aptoide TV which host verified RareBreedTV.apk uploads.
Join forums like Reddit's /r/ApksApps and look for trusted members sharing the .apk in threads.
Use a file linked service to directly install the latest Rare Breed APK.
Once acquired, you can sideload the .apk file onto Firestick using the Downloader utility.
Sideloading with Downloader
Downloader makes it fast and simple to get Rare Breed TV installed on your Amazon Firestick. Follow these steps:
From your Firestick's home screen, launch the Downloader app.
Grant Downloader access to device storage and network when prompted.
In the URL box at top, enter the direct download link for the RareBreedTV.apk and click Go.
The .apk will begin downloading on your Firestick device.
Once finished, click Install in the pop-up box.
The Rare Breed TV app will now install. Click Open when complete to launch.
If prompted, grant permissions for Rare Breed TV to access device storage, media, and network.
Through this straightforward Downloader process, you can gain full access to Rare Breed TV's expansive on demand media vault as well as the huge channel lineup spanning movies, news, sports, and more.
Logging Into Rare Breed TV
On first launch, you'll need to log into your Rare Breed TV account:
Select Already have an account? on the Get Started screen.
Enter your email and password credentials.
If you lack credentials, choose Create Account and fill in your email and a password.
Check your email inbox for a Rare Breed TV verification email and click the enclosed link to activate your new account.
Once logged in, the huge Rare Breed TV media library will be unlocked and ready for streaming on your Firestick!
Exploring Rare Breed TV Features
With Rare Breed TV installed and your account created, dive in and explore the variety of features:
Browse the Live TV menu to flip through 800+ free live channels.
Use the Channel Guide for an overview of what's playing on each current channel.
Video on Demand offers a massive genre-based catalog of movies and shows to stream.
Search for specific titles, actors, or shows using the search bar.
"Recent Watch List" tracks recently viewed programming for quick access.
Add favorites to customize your own personalized channel lineup.
Adjust settings for closed captioning, stream quality, parental controls and more.
Take time to navigate Rare Breed TV's sections and get a feel for the stellar selection of free programming spanning live channels, on demand video, and more.
Wrapping Up
Adding Rare Breed TV significantly expands the entertainment options on your Firestick with free live TV and tons of video on demand. Follow the instructions in this guide to get it installed via Downloader in just a few minutes.
Key takeaways:
Check your Firestick meets requirements like Fire OS 5+ and Downloader app.
Acquire the RareBreedTV.apk from a verified source like their site or an APK mirror.
Use Downloader to install .apk and launch Rare Breed TV.
Create account and sign in to access full media catalog.
Explore live channels, on demand video and features like favorites and search.
Now that it's set up on your Firestick, enjoy the limitless world of free shows, movies, news and more with Rare Breed TV! Cut cable cords for good.