Last Updated on September 16, 2022 by Jhonni Jets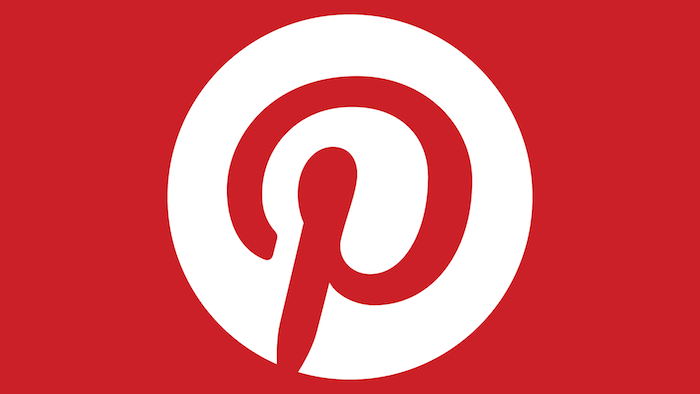 How to Remove Followers on Pinterest – Complete Guide
Are you looking for the best way to remove followers on Pinterest? So, here we are providing you with a complete guide and steps to remove followers on Pinterest.
When you're using Pinterest, it's likely that you'll want to remove some followers from your account. Perhaps someone unfollowed you or simply isn't interested in your content anymore. Whatever the reason, deleting followers can be a quick and easy way to clean up your follower list.
In this post, we'll cover how to remove followers on Pinterest, including how many people can be following an account at one time, what happens if a follower is deleted and why you might want to block someone instead of remove them permanently from your board.
If you want to get rid of any particular user on your Pinterest account then follow these simple steps.
Pinterest
Pinterest is a visual discovery tool that you can use to find ideas for all your projects and interests. Whether you're looking for recipes, fashion trends, DIY inspiration, or travel destinations, Pinterest has something for everyone.
Read Also:How to Screenshot on a Toshiba Laptop – 3 Ways
You simply create boards organized around your personal passions — like "My Dream Wedding" or "How To Lose Weight Fast" — and then pin the things you love from around the web to them. That way, whenever you need inspiration on what to make for dinner or which vacation spot to book in Bali (we're assuming it's Bali), it's right there at your fingertips!
What makes Pinterest so great?
It's easy to get started: You just sign up and start pinning away! There are endless possibilities when it comes to creating boards; whether it's food, fitness or family photos…you name it! The fact that anyone with an account can create their own board makes this website extremely user-friendly because the community is constantly growing as more people discover how much fun it can be.
How to Remove Followers on Pinterest on PC/Laptop
Open up your Pinterest account on your computer
Click the icon with three lines on the top left of your screen, then click "account" on the menu that pops out
Click "Settings" on this new page and scroll down until you find "followers" in the list of options
Click "remove followers" next to who you want to block from seeing or following you (you can remove multiple followers by checking multiple boxes)
When done, click on "ok," which is located at the bottom of this page
How to Remove Followers on Pinterest on Android Mobile
If you're on an Android device, follow these steps:
Open the Pinterest app and go to the profile you'd like to remove followers from.
Tap your avatar in the top right corner of any screen (it looks like a silhouette in front of a rectangle).
Click Followers to see all of your connections who have followed you or liked one of your pins (or boards).
Tap Remove followers at the bottom of this page if you want to stop following someone else's pins or boards—or just don't want them seeing yours anymore!
How to Remove Followers on Pinterest on IOS Mobile
Open the Pinterest app on your iPhone or iPad
Tap the profile icon in the lower-left corner of the screen.
Tap the gear icon in the upper-right corner of the screen.
From this page, you can see an overview of all your followers and unfollowers for all boards, as well as individual board breakdowns for each board you're following. To remove a follower from one (or more) boards: tap a board name to expand its section; then tap Followers to see who's following it and tap Unfollow next to any users you want to remove from that specific board.
How can I remove someone who's following me?
To remove a follower, you will need to go to their profile page by clicking on their name in any pin that they liked or commented on.
Once you're on their profile page, scroll down until you see the "following" section and click "unfollow."
Another option is to go directly to the following tab and click "unfollow" from there as well
Why did someone disappear from my followers list?
There are a few different reasons why someone would no longer appear on your list of followers. They may have unfollowed you, or perhaps they blocked you for some reason. On the other hand, it could be that they deleted their Pinterest account entirely.
Here's how to find out for sure…
Why don't I have the option to remove someone who's following me?
If you can't remove someone from your following list, it's likely that one of these things is happening:
You have blocked that person. If this is the case, unblocking them will allow you to follow them again and then you can use the steps above to remove them from your following list.
The account has been deleted or suspended by Pinterest. Accounts get deleted when they violate our terms of service or community guidelines, but sometimes it may take several days for us to act on violations (and in some cases we never do). We also delete accounts that violate our policies while trying out new features such as Interests so they don't have any chance at coming back later; if an account was created only for those purposes and doesn't otherwise follow our rules after being suspended or banned again, then we'll permanently disable it instead of bringing it back online under a different username (as some users would know!).
Is there a maximum number of followers someone can have?
There is no maximum number of followers someone can have. Followers are not limited to a certain number, but you can only follow a certain amount of other people. You can follow as many boards and users as you wish, though there is a limit on how many people will be able to see your pins when they visit your profile.
Can you delete all your followers on Pinterest at once?
No, you can't. Like Instagram, Pinterest only allows you to delete followers one by one. However, if you want to delete all your followers at once (or just have a lot of them), there is another way: blocking them. When you block someone from your profile page, their ability to view your pins will disappear as well as the option for them to follow back or comment on your posts. Blocking can be done via the 'Following' tab on Pinterest's website with any browser and also through mobile apps for Windows 10/8/7/XP/Vista/2000 and Mac OS X (10.5+).
Next up is deleting your account entirely which means not only will those people no longer be able to see what boards are new but they'll also forget all about you! You might think this option sounds scary.
Can you delete a follower from a group board?
Yes, you can remove a follower from a group board. When you're logged in to your Pinterest account and looking at the board's page, click on the "Edit" button in the top right corner of the screen. Then go to "Options" and select "Manage followers."
In this section, you'll see all of your followers sorted by how many boards they follow you on. You can see which ones have liked or commented on posts before deleting them by clicking on their profile pictures (which will bring up their profile pages). Finally, click "Unfollow [user name]" next to each person's name if you've decided that they no longer deserve access to whatever it is that your group board offers
What's the best way to block followers on Pinterest?
You can block followers on Pinterest, Facebook, Twitter, Instagram, Tumblr and Google+. You can also block them on LinkedIn and YouTube.
You will find that blocking someone on the social network of your choice is similar to following someone else's board or pinning an image. In most cases, you will be required to select a user name or photo so that they are blocked from interacting with you on their respective platform.
Conclusion
If you want to know how to remove followers on Pinterest, then you are at the right place. In this article, we have listed all the steps that will help you get rid of unwanted followers from your account. Follow these simple steps and get rid of them today!