Last Updated on November 8, 2023 by Jhonni Jets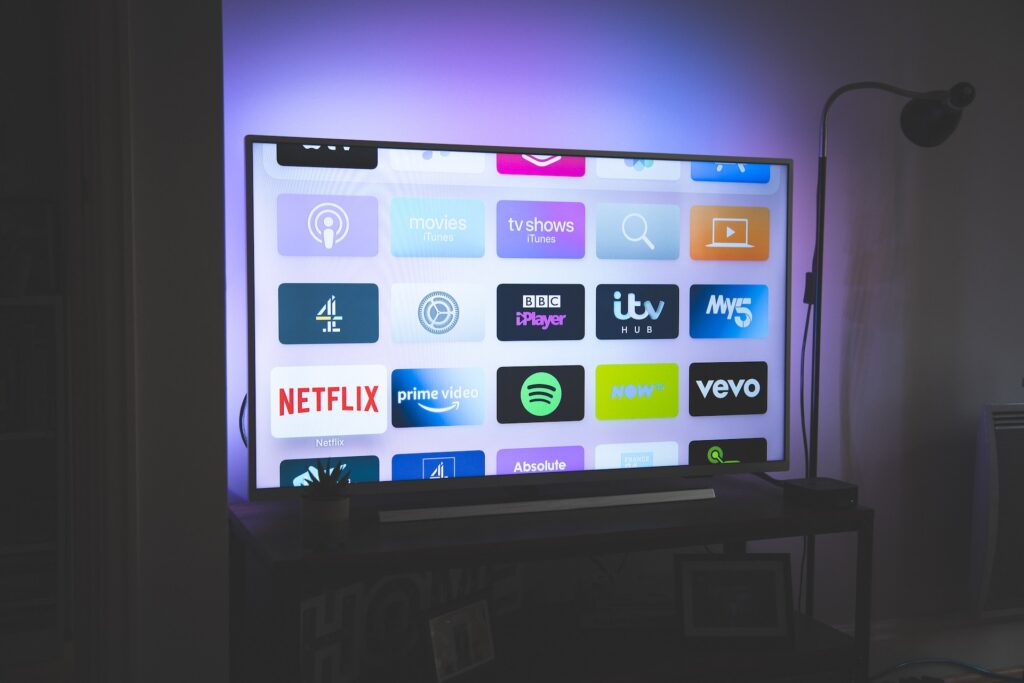 Roku TVs make streaming easy thanks to the intuitive Roku smart platform built right into the TV. A major advantage is the ability to add apps for virtually any streaming service. But with so many apps, you may find some running in the background or slowing things down. Fortunately, closing apps on a Roku TV is quick and simple.
In this comprehensive guide, we'll cover multiple methods to close both individual apps as well as all open apps on Roku TV models from TCL, Sharp, Hisense, Hitachi, RCA, InFocus and more.
Reasons to Close Apps on a Roku TV
Here are some of the main reasons you may want to close apps on your Roku TV:
Free up system resources if Roku menu is lagging
Force close frozen or unresponsive apps
Stop background apps from using internet data
Improve streaming performance by closing unused apps
Fix issues with specific apps like crashes or buffering
Prepare to uninstall buggy or problematic apps
Close apps before powering off to ensure they reset
While the Roku platform is very stable, closing apps can help optimize performance in certain situations.
How to Close Apps on a Roku TV Using the Home Button
The fastest way to close an individual app is using the Home button:
While an app is open, press the Home button on your Roku TV remote.
This will immediately close out of the app and return you to the main Roku home screen menu.
To finish closing the app, scroll down and highlight the app.
Press the Options button (labeled *) on the remote.
Select Close App in the menu that appears.
The app will close completely, clearing it from the active apps list.
Using the Roku remote Home and Options buttons together allows you to quickly force close any problem apps.
Closing Apps Through Roku TV Settings
You can also close open apps via the Settings menu:
From the Roku home screen, go to Settings.
Select System > System Restart.
Choose either Restart or Power Cycle.
Confirm you want to restart the TV when prompted.
The Roku TV will close all apps, power off and restart.
All previously open apps will be shut down and cleared.
Restarting through Settings is an easy way to completely close all running apps on your Roku TV.
Force Closing Apps Using the Roku Mobile App
Another option is to use the Roku mobile app to force close apps:
Grab your smartphone and open the Roku app.
Ensure your phone is on the same Wi-Fi network as your Roku TV.
Select your Roku TV from the device list.
Go to Settings > System Restart.
Choose either Restart or Power Cycle.
All open apps will close as your Roku TV restarts.
The Roku app provides remote access to close apps if you've misplaced your physical remote.
Closing an App via Task Switching
You can also use the task switching feature to close apps:
While watching Roku TV, press the Home button twice quickly.
This will show a list of apps currently open in the background.
Use the right arrow to highlight the app you want to close.
Press the Options button and select Close App.
The selected app will immediately close.
Task switching is great for selectively closing specific apps you want to restart or uninstall.
Force Stopping Apps through thedevelopers.roku.com
Roku provides a hidden menu to force stop apps:
On a computer web browser, go to thedevelopers.roku.com and sign in to your Roku account.
Select your Roku TV from the drop-down menu.
Choose Apps from the left sidebar.
Select the app you want to close and click Stop under Force App Stop.
This will immediately force close the app on your TV.
This advanced method is useful if you're unable to control your Roku remotely.
How to Close All Apps on a Roku TV
If you want to completely close all apps and start fresh, use one of these methods:
Go to Settings > System > Power > System Restart and choose Restart.
Hold down the power button on the Roku TV for 10+ seconds for a forced reboot.
Unplug the power cable for 60 seconds then reconnect to power cycle the TV.
Any of these will completely reset your Roku TV and close all apps.
Why You Should Close Apps on Your Roku TV
Allowing too many apps to remain open can cause problems, so closing them is beneficial for several reasons:
Frees up storage space used by cached app data
Reduces app crashes and freezing issues
Stops background processes from conflicting
Closes unused apps not currently watching
Quickly resets issues with faulty apps
Clears any logged in or linked accounts
Resolves error messages and pop-ups
Regularly closing apps keeps your Roku TV running smoothly for the best streaming experience.
What to Do When You Can't Close an App
If an app becomes completely unresponsive on your Roku TV, try these troubleshooting tips:
Press the Home button twice quickly then force stop the app.
Use the Roku mobile app to force close apps remotely.
Restart your Roku TV through the Settings menu.
As a last resort, perform a factory reset to clear all apps.
Stuck apps are rare on Roku but can happen. Using the built-in app management tools will get things closing properly again.
Closing and Reopening Media Apps on Roku TVs
For apps like YouTube or Spotify that stream audio/video, you'll need to take an extra step when closing them to reset your media playback:
Press Home to exit the app initially.
Scroll down to highlight the app.
Press * to bring up Options then select Close App.
Wait 5 seconds then relaunch the app.
Your previous media stream won't resume automatically.
This ensures your movie, show, playlist, etc. properly resets when reopening the app.
Enjoy Smooth Streaming with Closed Apps
Closing apps on your Roku TV is a useful system maintenance task. With just a press of the Home button, you can force stop any individual app. Or use one of the restart methods to completely close all running apps.
Keeping your Roku TV's app environment clean results in speedy menus, resolved app issues, and smoother overall performance. Follow the steps outlined to force close apps based on your preferred method. Then get back to enjoying your Roku TV even more with closed apps and peace of mind.