Last Updated on October 7, 2023 by Jhonni Jets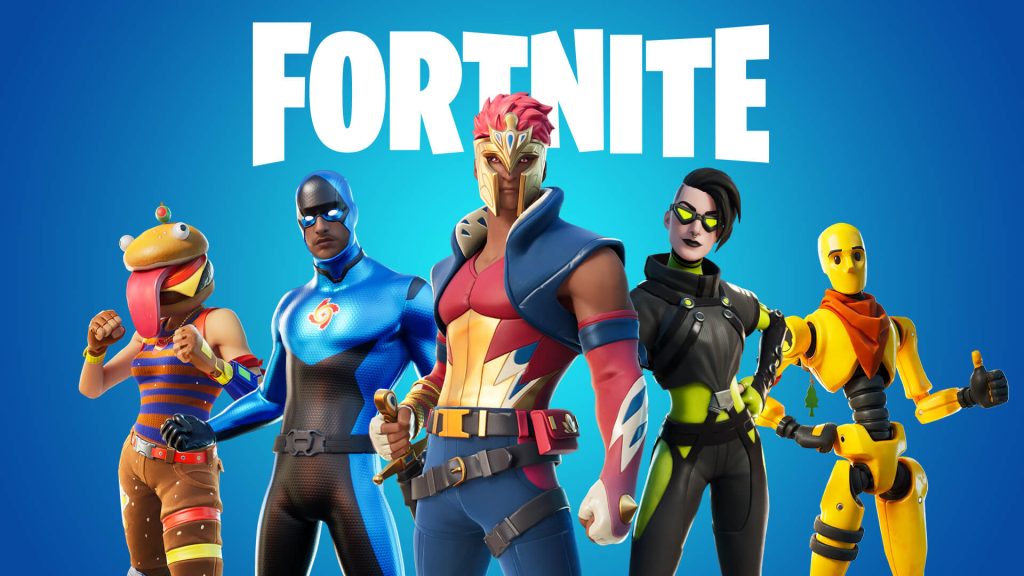 How To Delete Fortnite Account On Switch – Easy Steps
For those who are not aware, Fortnite is a free-to-play game, which means that anyone can access it for free. Using a Switch is the most convenient way to do so, as you won't need a television or any additional accessories. If you're done playing this game and want to delete your account from the Switch entirely, here's how to do it.
Read Also: HOW TO RESET CLASH OF CLANS ON IOS- EASY STEPS
Well, recently many players didn't play Fortnite because it was on a strict Nintendo console, the Switch. Well now it is not there anymore and I think they have realized that they are losing more customers than gaining them.
When you really think about it Fortnite is actually a really good game, but in some ways has many flaws and this could be one of the reasons why they deleted their account on the Switch console.
Let's just hope that Fortnite will not be deleted from PS4 and Xbox One again, because that would be bad for all those players who love playing games on those consoles.
Prerequisites
Before deleting your Fortnite account, ensure you have completed the following steps:
Make sure you are logged into the correct Nintendo Account that is linked to the Fortnite account you wish to delete.
Close any open Fortnite game sessions on your Switch. The game must not be running in the background.
If you have purchased any V-Bucks or made other in-game transactions, make sure to spend any remaining currency balance. Any unused V-Bucks will be forfeited when you delete your account.
Consider double-checking that you have no remaining progress or unlockables you still want to keep. Once your account is deleted, your Fortnite progression and inventory will be lost.
Review Epic Games' account deletion policies. Once an account is deleted, it cannot be recovered.
Step 1 – Unlink your Nintendo Account
The first step is to unlink your Nintendo Account from the associated Epic Games account within Fortnite's settings. Here is how to do it:
Launch Fortnite on your Nintendo Switch and access the Main Menu.
Navigate to the Settings cog icon and select it.
Choose the "Account" tab from the left menu.
Scroll down and select "Disconnect Nintendo Account".
A popup will appear. Select "Disconnect" to confirm you want to unlink your Nintendo profile.
Unlinking your Nintendo Account will remove the association between your Switch profile and Epic Games account. However, this alone does not delete your Fortnite account. The account still exists on Epic's servers.
Step 2 – Delete the Epic Games Account
Now that you've unlinked your Nintendo profile, you can proceed to delete the Epic Games account itself:
On your Switch, open the web browser and go to the Epic Games account deletion page at https://www.epicgames.com/account/personal
Sign in with your Epic Games account credentials to access the Account Settings page.
Scroll down and click on "Cancel Account" under Account Privacy.
On the Account Deletion page, select the reason you are deleting your account.
Enter your password when prompted to confirm your identity.
Click the "Delete Account" button.
Check your email inbox for a confirmation message from Epic Games.
Click the link in the email to fully delete your account.
Once you complete these steps, your Epic Games account along with all associated data including your Fortnite progression and inventory will be permanently removed. The account deletion process can take up to 2 weeks to fully complete.
Step 3 – Removing Leftover Fortnite Data From Your Switch
Even after unlinking and deleting your Epic Games account, there may be leftover Fortnite data still present on your Nintendo Switch. To fully purge Fortnite from your system, you'll want to delete any remaining files:
On the Home screen, press the "+" icon and open System Settings.
Select "Data Management" then "Delete Save Data".
Identify the Fortnite game icon and select it.
Choose "Delete All" to remove any cached Fortnite data.
Return to the Home screen and press the X button while hovering over the Fortnite icon.
A pop-up will appear – select "Uninstall" to remove the game software itself.
After completing these steps, Fortnite should no longer appear on your Switch's Home menu or retain any cached information. Your Nintendo Account and profile of course will remain intact minus the Fortnite linkage.
Creating a New Fortnite Account on Switch
If you change your mind later on and want to play Fortnite again on your Nintendo Switch, you can download the game again from the eShop and create a brand new Epic Games account. Just follow these instructions:
On your Switch, open the Nintendo eShop and search for Fortnite. Re-download the game.
Once installed, launch Fortnite. The game will detect no account is linked.
When prompted, select "Create Account" to setup a new Epic Games profile.
Enter your desired username, password, email, and other requested info.
Confirm your new account details. Read and accept the terms of service.
Scan the on-screen QR code using your smartphone to link your Nintendo Account.
Start the game and begin playing using your new Fortnite account!
Creating a new account means starting with a blank slate. None of your unlocked cosmetics, battle pass progress, or other inventory will carry over from your deleted account. But it allows you to replay Fortnite on your Switch if you choose to.
Alternative Options to Deleting Fortnite Account on Switch
Permanently deleting your Epic Games account is a big decision since it cannot be undone. Before taking this drastic step, consider a few alternative options:
Temporarily disable the account – You can temporarily deactivate your Epic Games account for up to 6 months without deleting it entirely. This pauses access while retaining all your Fortnite data.
Grant account access to someone else – If you no longer play Fortnite, you can change the account password and hand over the login to a friend or family member. This allows them to take over your account and its progression.
Sell the account – Popular Fortnite accounts with rare skins and cosmetics can sometimes be sold for real money. However, this does violate Epic's terms of service.
Store Nintendo profile separately – Instead of fully deleting the account, you can create a new Nintendo profile on your Switch to play other games, while keeping the old profile intact solely for Fortnite data storage.
Recover account if deleted by mistake – If you regret deleting your Epic Games account, you can submit an account recovery request within 2 weeks to potentially have your access restored. But this is not guaranteed.
Things to Remember When Deleting Fortnite
If you are set on removing Fortnite from your Nintendo Switch for good, keep these final pointers in mind:
Deleting your Epic account will erase all progression and unlockables across any linked platforms like PS4, Xbox, PC, etc. Consider unlinking other profiles first.
Any purchased V-Bucks are non-refundable. Make sure to spend any currency balance beforehand.
If you made any purchases on the eShop using the linked Nintendo Account, you will lose access to those as well.
The account deletion process can take up to 14 days to fully complete after initial confirmation.
Accounts cannot be restored once the 2 week recovery period has passed. The deletion is permanent.
You can always reinstall the game and create a new account later if you change your mind.
Deleting your Fortnite account on a Nintendo Switch is usually straightforward, but take your time considering the decision beforehand. Hopefully this guide has prepared you to properly unlink your Epic Games account and remove all Fortnite data from your console. Enjoy a fresh start on your Switch after freeing yourself from Fortnite!