Last Updated on October 7, 2023 by Jhonni Jets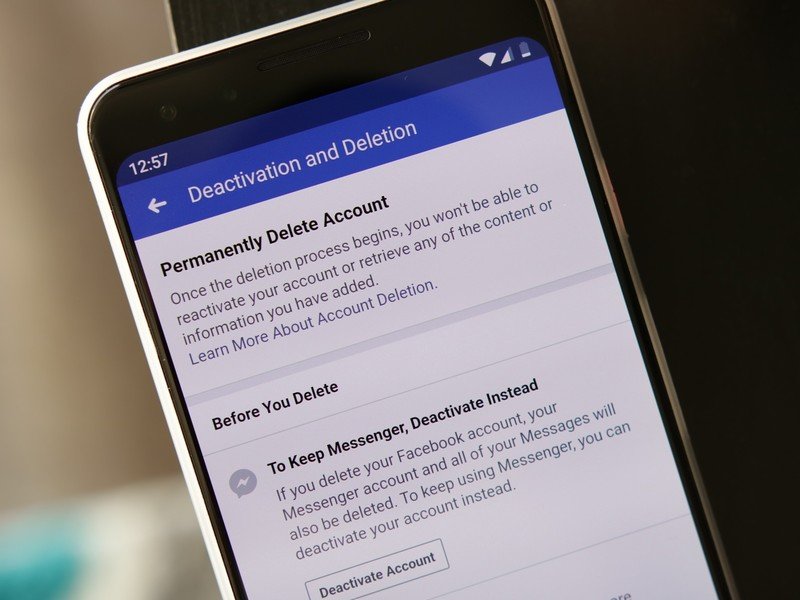 How to Delete Old Facebook Account Without Password or Email – Easy Solution
Facebook, a social platform where you are free to make as many accounts as you want to. And some of us do make two or more than to Facebook accounts for our reasons. You can make several accounts for your business, your online venture, or for yourself.
With different accounts, you might be setting different passwords which become quite difficult to remember. Or you might get lost access to the accounts and end up getting locked.
And now that you are thinking to delete your account, the very first thing that came into your mind is how to delete an old Facebook account without a password or email.
Yes, Facebook offers you help but sometimes Facebook isn't really helpful either. All of the guides and helps that Facebook offers will ask you to call Facebook directly, and the process goes on for ages.
Read Also:How to Block a Number from Leaving Voicemail on Samsung – Easy Solution
Because what is they kept ignoring your requests for days, weeks, or even months. This brings up the question that what will anyone who wants to delete an old Facebook account without a password or email do?
So, folks, in this article we are going to solve your problem, we are going to tell you an alternative method by which you can delete a Facebook account without a password and email.
How to Delete Old Facebook Account Without Password or Email
Do you have an old Facebook account that you no longer use and it has posts or pictures that you don't want to be visible to people, then you should consider deleting that account.
Deleting an account if you still have access to the account is an easy process but what to do you don't remember the login credentials.
Here are some ways of How to Delete Old Facebook Account Without a Password or Email.
Method 1 – Delete Through Account Recovery
The most straightforward way to delete your old Facebook account without password or email access is by using Facebook's account recovery process. Here are the steps:
Step 1: Go to Facebook Account Recovery Page
Step 2: Enter Your Name and Phone/Email
Facebook will first ask you to enter your full name as it appears on your account along with your phone number or email address originally used to create the account.
If you don't have access to your original phone number or email anymore, enter a current number or email address instead.
Step 3: Select Account Recovery Option
Next, Facebook will ask why you need help recovering your account. Select the option "I can't access my account".
Step 4: Provide Additional Details About Yourself
Facebook will now ask you to provide additional details about yourself, like your date of birth, locations you've lived in, schools attended, etc.
Provide as many relevant details as you can to help Facebook identify your account.
Step 5: Select "Permanently Delete My Account"
Once Facebook finds your account based on the details, you will see an option to permanently delete the account. Click on it.
You may also be presented with an option to download your data. You can skip this.
Step 6: Enter the Password and Confirm the Deletion
Facebook will ask you to enter your account password to confirm deletion. You can skip this step as you won't know the password.
Just click on "Permanently delete account" without any password.
Your old Facebook account will now be scheduled for deletion. This usually takes about a month after which the account is completely removed.
Deleting the account
Now, comes the main part, once you have access to your Facebook account by any of the methods mentioned above: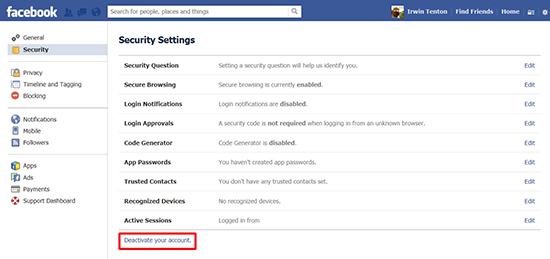 Go to the gear button placed at the right top corner of the screen and then go to the account settings. On the left-hand sidebar, click on the security button and then click on the "Deactivate your account" option.
This will take you to the deactivation page. Here you will be asking if you are sure that you want to delete your account. You'll be able to close all the Facebook groups that you are a part of and also you will get an option of whether to get further emails from Facebook or not.
Select your settings and then confirm the settings. This procedure normally takes 24 to 72 hours to complete and you can also cancel the account by deleting the request in the given time frame.
How to Use the Trusted Friend Feature  
Most of you don't know about the feature called "trusted friends." If you can't access your email address or phone number of your account then the trusted friends feature is another hope for you.
In case you forgot the credentials, you can regain access to your Facebook account by using the trusted friends feature.
But the one drawback of this option is that you need to set it up in advance for your account, which very few of us know. Here is how you can set up your trusted friend's email for the recovery of your email.
Go to the settings tab.
Then go to security and login settings.
Now, scroll down to the option named "Choose 3 to 5 friends to contact you if you get locked out" and click on edit. Click on Choose Friends and then follow the on-screen instructions.  
If you have set it up already before you lost your credentials then you are one of the lucky ones. So, now when you tell Facebook that you no longer have access to your Facebook account and you don't remember the credentials.
Facebook will provide you an option to enter the email of your trusted friends and if it matches the email that you have entered in your Facebook account then they will send you a recovery email on that.
Staying on the same screen, when you click on "reveal my trusted contacts" and then type the full name of the contacts that you trust.
Facebook will provide you with a special recovery link that each of your friends needs to access. This URL includes the recovery code to reset your account. You will give the link to your friends.
If you haven't set up your trusted friends list and have a way to access your Facebook account then it is too late now. Facebook won't give you an option to provide a new email address. In simple words, you are just out of luck.
Method 3 – Submit Deletion Request to Facebook
If you cannot access the phone/email associated with your account and also don't know someone who can report your profile, you can directly submit a deletion request to Facebook as follows:
Step 1: Fill Deletion Request Form
Step 2: Provide Details About Your Account
Facebook will now ask you to provide details about the account you want to delete. Give as much info as possible here – email/phone used to open account, date of birth, locations, etc.
If you remember your old profile photo, attach that as well to help identify the account.
Step 3: Explain Why You Can't Access Account
In the next field, provide details on why you are unable to access the account through normal means.
For example, you may have lost access to the associated email and don't remember the login password.
Step 4: Submit Request and Wait for Follow Up
Once you submit the request form, Facebook Support will follow up if they need any other details for verification.
Otherwise, they will go ahead and permanently delete your inaccessible Facebook account. This can take up to a month.
Tips to Prevent Needing Account Deletion
Having to go through the account deletion process can be tedious and time-consuming. Here are some tips to avoid reaching that stage with your Facebook account:
Always set up a recovery email or phone number you are likely to have long-term access to.
Don't use temporary email addresses or phone numbers that can easily be lost.
Update your recovery contact info if you change emails or phone numbers.
Use a password manager to save login credentials securely.
Download your Facebook data for backup so you have a copy if deleting your account.
Review privacy settings to limit old posts from being visible to the public.
Remove tags from old posts and photos you no longer want attached to your profile.
Stay active on your primary Facebook account if you want to retain it. Inactivity can risk getting it blocked.
Can You Recover a Deleted Facebook Account?
Once your Facebook account is permanently deleted either by you or through the recovery process, it is no longer possible to retrieve it. Facebook removes all your data from its servers and disables your user ID.
However, there is a short grace period after deletion where you may be able to undo it by signing back into your account. But this is only possible for a few days.
So if you believe you made a mistake deleting your old Facebook account, immediately try logging back in using your credentials. If it doesn't work, unfortunately, there are no other ways to recover a deleted Facebook profile.
Wrapping up
While deleting your Facebook account without knowing login details takes extra effort, it can be done through account recovery or by contacting Facebook support. Make sure to take the necessary precautions to avoid losing access to your primary Facebook account. With careful use, you can enjoy Facebook while also retaining control over old unused profiles.