Last Updated on October 7, 2023 by Jhonni Jets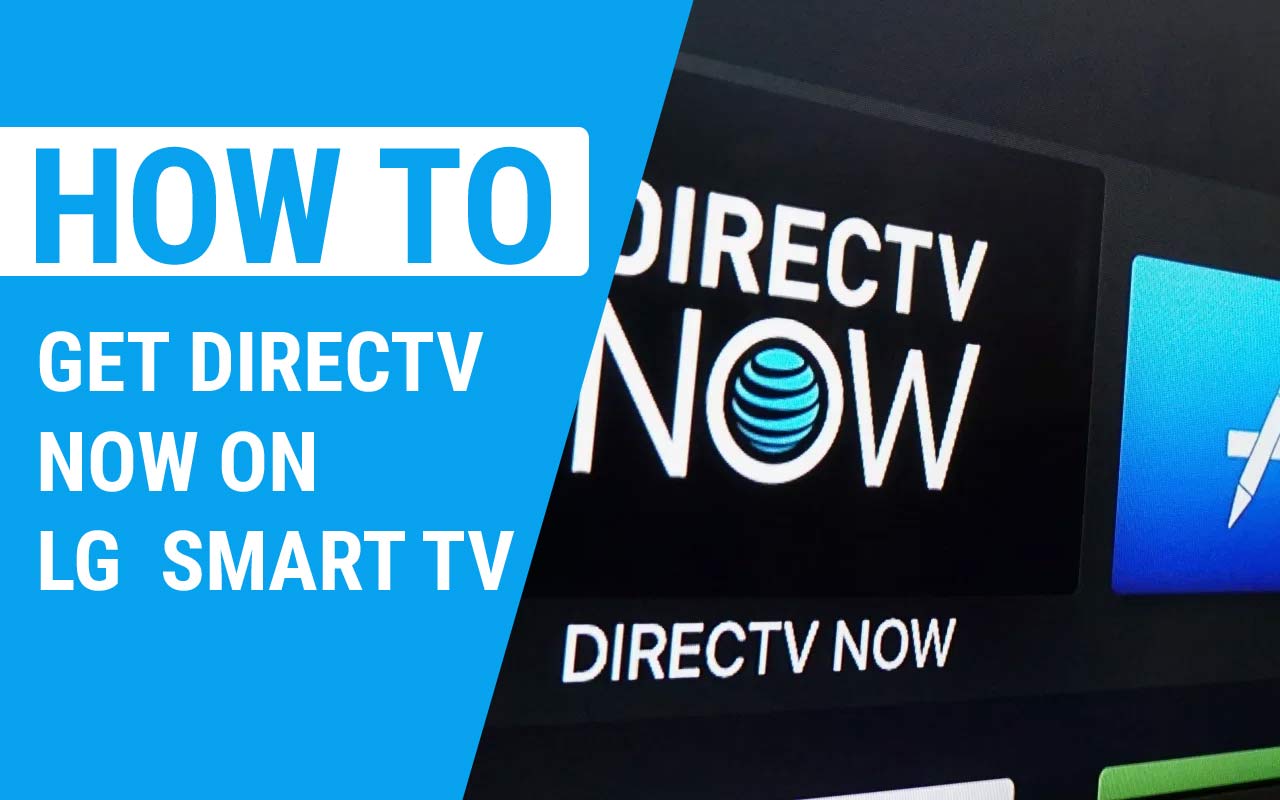 How to Get DirecTV Now On LG Smart TV – Easy to Follow
Watching live TV and accessing on-demand shows has become easier than ever thanks to streaming services like DirecTV Now. With just an internet connection, you can enjoy over 125+ live channels on your LG Smart TV without the need for any cables, satellite dishes, or set-top boxes.
DirecTV Now brings together live sports, breaking news, popular shows, hit movies, and more into different channel packages priced as low as $54.99 a month. It provides an experience much like traditional cable TV, but delivered entirely over the Internet.
Setting up DirecTV Now on an LG Smart TV only takes a few steps. You'll need to have the right LG TV model, a high-speed internet connection, a DirecTV Now account, and the DirecTV Now app installed on your television.
Once you complete the quick setup process, you'll be able to stream high-quality live and on-demand video on your LG Smart TV. You can browse channels with the on-screen guide, save your favorite channels, and take your streaming anywhere by logging into DirecTV Now on other devices.
This guide provides a step-by-step walkthrough on getting DirecTV Now ready to stream on your compatible LG Smart TV. Follow along to learn how to:
Download and install the DirecTV Now app
Sign up for a DirecTV Now subscription
Activate and link your LG Smart TV
Start streaming live TV channels and on-demand shows
Troubleshoot any issues that arise
With the right preparation and these easy instructions, you'll have DirecTV Now up and working on your LG television in no time. So read on to cut the cable cord and unlock access to great entertainment options with DirecTV Now on your LG Smart TV!
What You Need to Get Started
Before we dive into the steps for setup, let's quickly go over what you need to get DirecTV Now on your LG Smart TV:
An LG Smart TV (webOS 3.0 or higher)
High-speed internet connection
DirecTV Now account
First and foremost, you'll need an LG Smart TV with webOS 3.0 or newer. Most LG TVs manufactured in 2016 or later will work.
You'll also need a high-speed broadband internet connection. DirecTV Now recommends at least 8 Mbps for smooth streaming, but speeds of 25 Mbps or higher are ideal.
Finally, you'll need to sign up and pay for a DirecTV Now subscription. There are four main channel package options to choose from, starting at $54.99/month.
Once you have all those basics covered, you're ready to start setting up DirecTV Now!
Steps to Get DirecTV Now On LG Smart TV
Downloading the DirecTV Now App
The DirecTV Now app is available for download directly on your LG Smart TV. Here are the steps to get the app:
Using your LG TV remote, select the Home button to access the LG menu.
Scroll down and select the LG Content Store icon.
In the search bar at the top, type in "DirecTV Now".
Select the DirecTV Now app from the search results.
Choose Download. This will install the DirecTV Now app directly on your LG Smart TV.
Once the download is complete, you can select Open to launch the app.
The DirecTV Now app icon will also be added to your LG TV's home screen for easy access later.
Signing Up for a DirecTV Now Account
Now that you have the DirecTV Now app installed, you need to sign up for a paid subscription to start watching. Here's how:
Open the DirecTV Now app on your LG TV.
Select Sign In from the opening screen.
Choose Sign Up Now.
Enter your email address and create a password.
Fill in your billing details and any optional information.
Pick which channel package you want to subscribe to. As mentioned, packages start at $54.99/month for over 125+ channels.
Review your order and submit payment to complete sign-up.
Once your account is created, DirecTV Now will send a confirmation email with details on how to start streaming.
Linking Your LG Smart TV
The next step is linking your LG Smart TV to your new DirecTV Now account. This connects your device for activation. Here's how to link your TV:
On your LG TV, go back to the DirecTV Now app home screen.
Select the profile icon in the top right corner.
Choose Link Device.
A unique code will appear on your TV screen.
Go to directvnow.com/activate on any web browser.
Login to your DirecTV Now account.
Enter the code displayed on your LG TV.
Select Continue to link your device.
Once you complete the link process, your LG Smart TV will be ready to stream DirecTV Now!
Using the DirecTV Now App on Your LG TV
Now that everything is set up, it's time to start watching! Here are some tips for using the DirecTV Now app on your LG Smart TV:
Browse channels by selecting the Guide option at the top of the app screen. Scroll through the channel guide to see what's currently playing.
Search for a specific show or movie by selecting Search from the top menu. You can browse through categories like TV, movies, sports and more.
Save favorite channels by highlighting any channel logo and choosing Add to Favorites. Your favorites will be easily accessible in the menu.
Resume watching recent channels or shows by going to Continue Watching in the menu. This is a great feature for picking up where you left off.
Customize closed captioning, video quality and other settings by going to Menu > Settings. Enable closed captions or adjust video quality as needed.
Watch on multiple devices by signing in to directvnow.com and using your DirecTV Now account credentials to stream on computers, phones, tablets and more.
Take some time to explore all the features and channels available with your DirecTV Now subscription on your LG TV. The app makes streaming live TV easy and intuitive.
Troubleshooting Tips
In most cases, getting DirecTV Now set up on an LG Smart TV is quick and painless. However, issues can occasionally arise. Here are some troubleshooting tips if you run into any problems:
Can't log in to DirecTV Now? Double-check that you are entering the correct email and password for your account. If needed, use the Forgot Password option to reset your credentials.
App not loading channels? Try force-closing the DirecTV Now app and reopening it. Also, restart your LG TV and modem/router if needed.
Buffering or quality issues? Check your internet speeds at speedtest.net to ensure you have a fast enough broadband connection, especially if others are streaming on the same network. Close unused apps and connect your LG TV directly to the modem if possible.
Missing channels in your package? It can take up to 72 hours after signing up before all channels become available due to activation. Try refreshing your DirecTV Now subscription through the settings.
Other issues? Get in touch with DirecTV Now customer support online or by phone. They can offer additional troubleshooting tips tailored to your specific setup and issue.
With a few quick troubleshooting steps, you should be streaming your favorite shows on DirecTV Now through your LG Smart TV in no time.
Our opinion
After completing the setup process, you can now stream over 125+ live TV channels on your LG Smart TV with DirecTV Now.
From sports and news to popular dramas and comedies, DirecTV Now makes it easy to cut the cord with cable and still watch all your favorite programming. Plus, you get the convenience of taking DirecTV Now with you on smartphones, tablets and laptops when away from your LG TV.
So grab the remote and start browsing channels! With DirecTV Now, all your entertainment is just a click away on your LG Smart TV. And with the steps in this guide, getting set up is quick and hassle-free. Enjoy streaming live TV through DirecTV Now on your new LG television.