How To Get Apps on Apple TV – Easy Steps to Follow
This post was most recently updated on March 16th, 2021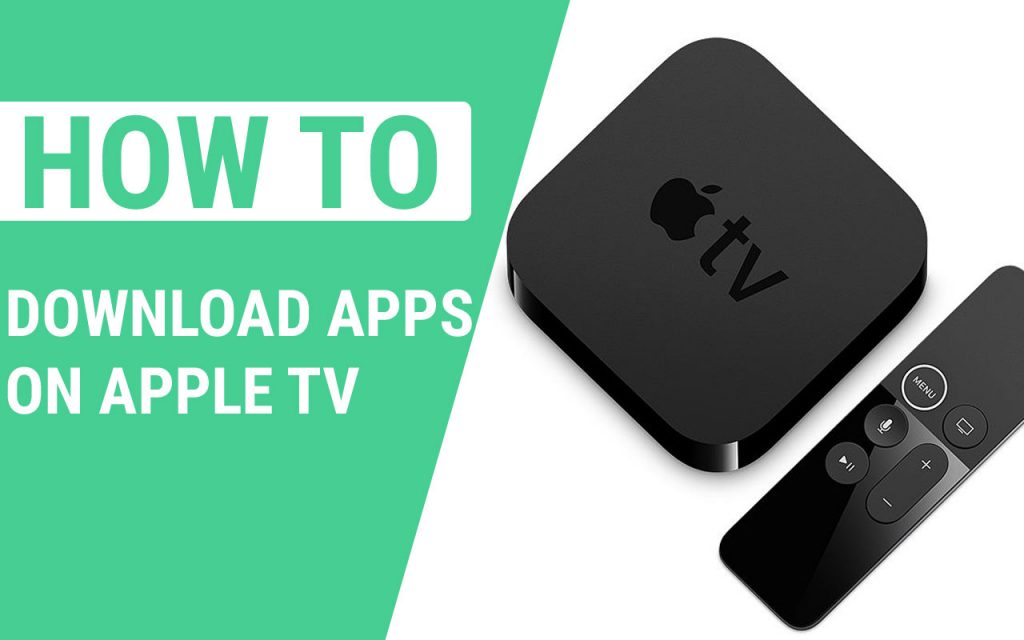 How To Get Apps on Apple TV – Easy Steps to Follow
I am sure I don't need to recall the interface of Apple TV? No, I don't think so. Its interface is something like a paradox. One of the cleanest, most customisable menu around, an attractive device Apple TV is.
Apple has always been appreciated because of its interface whether it is an iPhone, iPad or an Apple TV. The home screen and TV menus are simply gorgeous. The Apple TV Screen makes the full use of large, clean and movable icons. You won't need to figure out where to go for your favourite content.
Every app is well placed at the screen, and also you can drag and drop the apps and set your home screen the way you want it. Move over, and you can make new folders to cluster the similar together. The addition of folders, this shows that Apple TV is ahead of other TV-like Roku, holds the gold standard when it comes to streaming-box organisation.
Read Also:How to Get DirecTV Now On LG Smart TV – Easy to Follow
Apart from the home screen, things are pretty forward, as Apple has always focused on surface-level aesthetics over the deep-cut functionality in Apple TV. And still, every thins is the same about Apple TV, and only some changes are made.
Notably, the most significant navigational problems users face is the Apple TV App. The apps concatenate streaming content from a wide variety of sources. Last year, the app debuted but stilled it feels like half-baked.
Read Also:How To Watch Disney Plus On Vizio Smart TV – Easy Guide
If we generally talk the Apple TV app is a one-stop-shop for everything you will be watching, it consists of apps like HBO Go, ABC, Hulu and keeps an up-to-date track of what you are watching on which service/ channel.
The Apple TV app shows you cool content by making the use of the content you've already subscribed or watched before and don't cost you anything.
The Siri Remote
If you have Apple TV 4k, then the remote with that TV is new and stylish. Now, you don't get the square touchpad with directional buttons. With this new remote, you need to tap and slide your fingers around the screen to navigate through content instead of physically pressing anything.
There is a circle between the menu button which takes you to the home screen it is exactly same as the Apple's remote from 2015.
When the Apple TV came out, people were surprised as it comes with a roaster of apps. However, time changes and time to time updates came to Apple TV. The new updates of Apple TV allow the users to pick and choose which apps they want to see on their home screen.
The new update in Apple TV grants to an option to download apps and customise Apps on the home screen. Suppose you are one of those who want to download new apps from Apps store but don't know how to download then no worry more because we have got it covered for you.
How To Download Apps on Apple TV
Apple TV is a terrific device which offers limitless streaming of TV, movies, TV shows, music and a lot. It comes with tons of apps pre-installed, which make it easy for you to start the limitless streaming right away.
But what if you get bored of those pre-installed apps and want to add additional features or functionalities to your TV. What happens if a service you love doesn't come pre-installed on the Apple TV or what if you want to play a game? The question arises here is that can you download Apple TV apps from the Apple App store as you do with an iPhone?
The answer is YES. Let's find out how:
Installing Apps on 4th and 5th generation Apple TV.
Suppose you have an Apple TV of 4th generation which was released back in September 2015 or the Apple TV 4k which is also known as the 5th generation model that was released in September 2017. Then you can easily download apps on your Apple TV. Here is a procedure by which you can install apps on Apple TV.
Finding and installing apps on Apple TV
The procedure of finding and installing an app on Apple TV is similar to doing it on the iPhone or iPad. It is why the TV Operating System of Apple TV that runs the streaming box is a modified version of the iOS that runs the mobile Device of Apple. Let's start.
Open the App Store from the Apple TV home screen by selecting through the remote.
Use the Six Navigational options placed at the top of the screen to locate the app you want to add or install into your Apple TV. Here are the navigations options.
Discover: This section contains a curated list of apps and games, along with a sub-section of the most popular ones by category.
Games: This section is dedicated to only standalone games you can download.
Apps: This section shows popular apps of all types and lets you browse by category.
Arcade: this section displays the apps that are a part of Apple Arcade platform, and it grants you access to a pre-selected library of games for a single monthly fee.
Purchased: lets you see the apps you have purchased before or the purchased apps that are downloaded on other devices.
Search: This lets you find an app.
Now, select an app icon to see more information about that app. If you are sure that you want to install this application to your Apple TV, then go to the button at the bottom left corner of the screen, which says Get or has a price on it. And then click on the app to download the app.
Note: If the App is free, it will say Get or else it will display the price for the paid apps.
On click, a confirmation screen will appear verifying the name of the app and price (if it is a paid app.)
When the Apple TV finishes installing the app, the button label will change to Open. You can either open the app from there or go to the home screen you will see the app installed there. And ready to use.
How to re-downloaded apps
If you've already bought an app, but it got deleted somehow, or the developer of the app has developed a TV version of any app that you used before on mobile device as a "Universal Purchase", you can download them again by looking in the purchased tab.
Launch the App Store from your home screen.
Swipe and get to the Purchased tab.
Navigate to the app you want to re-download.
Click on the App icon.
Click on the Download from iCloud button to restore the purchase.
The ending line
Apple TV is popular because of their smooth interface and the library screen, where you can find all the movies and TV shows you've already purchased and rented on iTunes or iPhone, iPad. Adding an app in your Apple TV isn't hard and fast rule to apply; instead, it is as simple and easy as it goes with iOS or iPad. Just search the app on App Store and you got it.
We hope that this blog will help you. Let us know in the comments section if you are facing any other problems.