Last Updated on October 11, 2023 by Jhonni Jets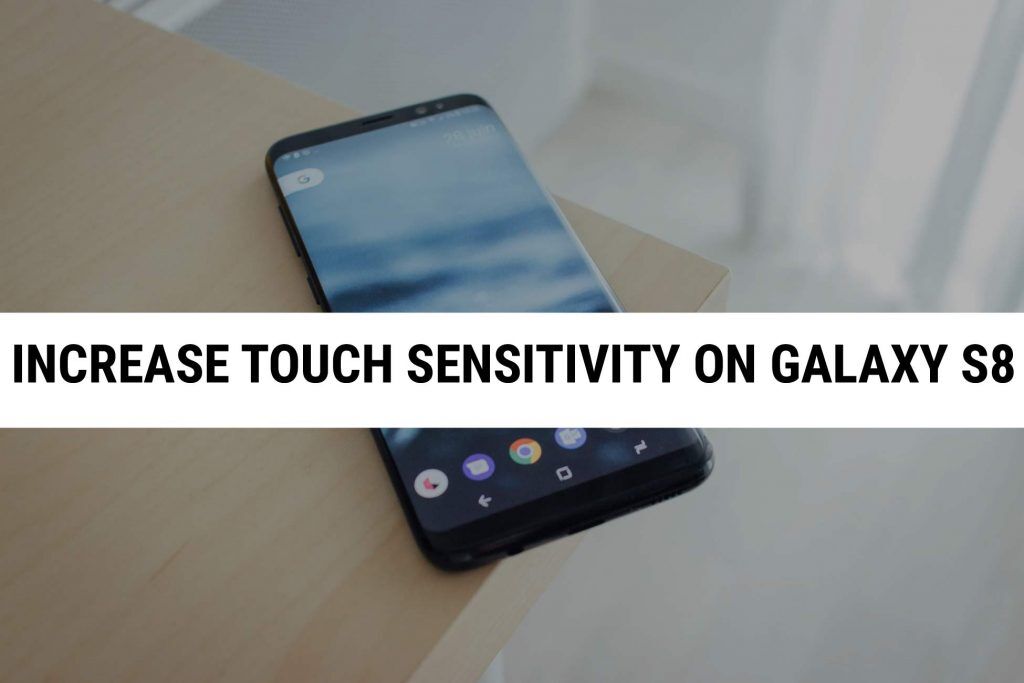 How to Increase Touch Sensitivity On Galaxy S8
The Samsung Galaxy S8 is no longer the best handset for most of the people out there. But many people are still using it. It has been eclipsed many times, first by Samsung Galaxy Note 8 after that Samsung Galaxy S9, and lastly released Samsung Galaxy S10.
Despite all, Samsung Galaxy is still a respectable pick to choose (if you are a quick changer.) It is a flagship smartphone with a stunning design brilliant Snapdragon 835 processor and an incredible display along with an 18:5:9 aspect ratio and a mind-blowing camera.
Read Also: How to Put Xfinity Stream On Firestick
Specifically, this article is written for those who are facing touch Sensitivity on Samsung Galaxy S8. So are you one of those who are facing the Touch sensitivity problem? Well, it's not really a problem. Some people are likes with different touch sensitivity levels.
This smart device from the S series was launched in March 2018. The device comes in two options, the smaller Galaxy S8 and the bigger Samsung Galaxy S8+. Both devices offer incredible viewing and gaming experience but some of the users are facing touchscreen issues with both sets S8 and S8+.
Some users are complaining that they have to push really hard onto the screen to make it work and for some pulling down the notification tray from above is a complicated process. At the same time, some people complained that the screen became unresponsive suddenly.
So what is this all the fuss about? Why are users facing this problem?
Galaxy S8 has been reported to have touchscreen issues and sensitivity issues when used with screen protectors like tempered glass or transparent plastic. Samsung doesn't manufacture Screen protectors that would be compatible and work well with Samsung devices. So users have to buy screen protectors from a third party and this becomes a hassle sometimes.
Another reason for this problem arises because the Samsung Galaxy S8 has a curved screen. Because of this curved screen protector doesn't fit appropriately sometimes. We aren't saying that every user will face the same problem with the Screen protector on their Galaxy S8 or S8+.
Read Also:How To Download Spectrum App on Vizio Smart TV
It a that if you're facing a touch issue then most probably chances are the screen protector is the culprit which is preventing the phone from working correctly. So you should get rid of the current screen protector and get back a flip case instead.
But getting rid of the screen protector isn't the only option you have but here is an alternative and vital that you must try before trying on something else. We suggest you change the sensitivity for the home button. And then if luck favors you, your device will work fine with the screen protector too.
How to Increase Touch Sensitivity On Galaxy S8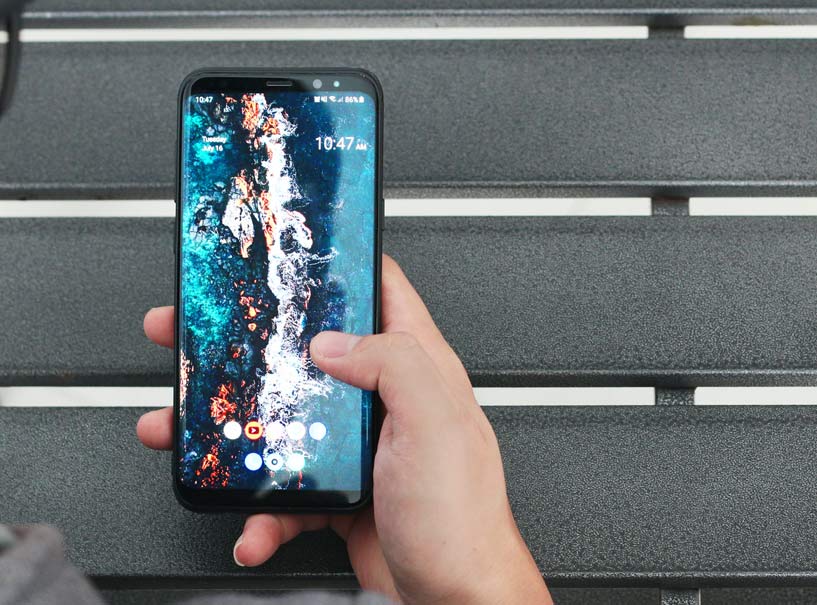 The Samsung Galaxy S8 touch sensitivity is a problem some of the users have been experiencing. This usually happens because of some sort of gap between the screen and the phone's screen display.
Typically, screen protectors work as a guardian to prevent scratches or to save the device from damage in the event of a fall or drop on hard surfaces but it seems to be working precisely the opposite on the Samsung Galaxy S8.
You get a corning gorilla glass display with Samsung Galaxy S8 already which means it doesn't specifically require any other protector. You can remove the corning gorilla glass and use a protector instead of that and see if that works.
If you still find a screen protector necessary by all means, then you can increase the home button Sensitivity which should somehow increase sensitivity for the whole screen.
To do this go to Settings then Display then Navigation Bar. From here, you can change the sensitivity of your home button. Set the pointer according to your preference from "more sensitive" to "less sensitive."
If you took off your screen protector and these problems still appear on your Samsung Galaxy S8, then you should try booting your device in a safe mood. To do so, follow the steps.
First of all, turn off your device.
Then, press and hold the power button. Once the Samsung logo appears immediately let go of the power down. Now, Press and hold the volume down button. Keep holding the volume down button till it boosts down.
Now, you should be able to see the "Safe Mode" written appear are the bottom corner of the screen. Now, when your phone gets opened check if the phone touch sensitivity is working fine or not. If it is working correctly then probably it is an app that is responsible for this touch sensitivity problem. Locate that app and uninstall that app.
On the other hand, if the problem still persists, then you have no other option other than to factory reset your phone. Follow these steps to perform a factory data reset on your phone.
Note: Make sure you back up your data and critical files first before you do the factory data reset.
Firstly, turn off your Samsung Galaxy Note S8.
Now, press and hold the Bixby Button and Volume Up Button. Now press and hold the power button.
Keep these three buttons pressed till you see the Android logo. Once you see it let go of all three buttons.
You'll see "Installing System updates". Wait for a minute, and then you'll be taken to the recovery menu.
Using the volume down button, scroll down to "Wipe data/Factory reset" and select it using the power button.
Once it is done wiping your phone, navigate to "Reboot System now" and select to reboot your device, and you're good to go.
If the problem is software-related, then it must be fixed till now.
Note: Do a Deep and avoid being soiled.
If your device is wet and dirty, it also affects its performance. Besides, sweaty palms soil the display screen as well. Therefore, it's vital to clean up your Samsung from time to time. In this case, use a piece of soft and water-covered fabric to wipe the screen in case of scratching gently.
Hopes this helps, if the a sensitivity problem, it might be a hardware issue. In this case, you should take the device to the Samsung store and have a replacement.
Wrapping up
Sometimes, removing the screen protector might just fix the problem as so many other Samsung Galaxy S8 users have experienced. But in case it doesn't work, you have alternate ways too.
Before you take your device to any Samsung, we recommend you use all the above-mentioned methods. For some users, these problems are usually because of the wrong placement of the Screen protector.
Make sure you pay attention to details when putting on a screen protector, if the screen protector is wrongly placed, the sensor and front camera might not work correctly.
If any of these methods don't work, then you should get your phone checked by a technician as it might be an issue of hardware. Let us know in the comments section if our methods are helpful for you.