Last Updated on November 4, 2023 by Jhonni Jets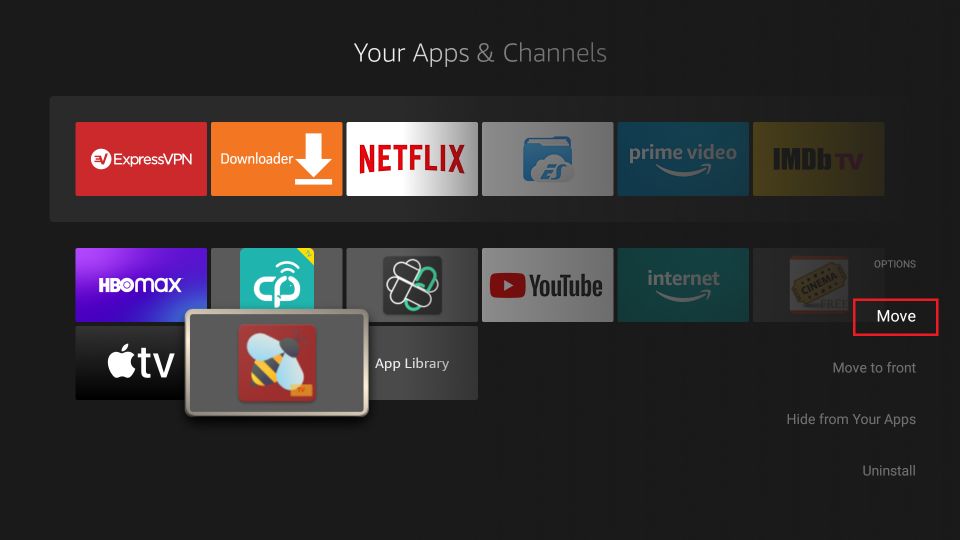 The Amazon Firestick has become one of the most popular streaming devices on the market. Its small size, affordable price, and access to thousands of apps make it a great option for cord-cutters looking to ditch traditional cable. One of the apps available for the Firestick is Bee TV, which provides free access to movies, TV shows, live TV, and more. Installing Bee TV on your Firestick is easy to do and only takes a few minutes.
In this detailed guide, you'll learn everything you need to know about Bee TV and how to install it on your Fire TV Stick. We'll cover what Bee TV is, its features and content, why you may want to install it, and provide a step-by-step tutorial for the installation process. We'll also provide troubleshooting tips in case you run into any issues while installing Bee TV.
So whether you're just getting started with your Amazon Firestick or are looking for a new app to try, be sure to read through this guide to learn how to install Bee TV and start streaming tons of free movies, shows, and more!
What is Bee TV?
Bee TV is a free streaming app that provides access to a huge library of movies, TV shows, live TV channels, sports, and more. The app originated as an APK file for Android devices but is now also available for Firestick and Fire TV devices.
Some of the key features and content available through Bee TV include:
Movies: Thousands of movies, both old and new, across various genres. Bee TV has movies that are still in theaters along with older classics.
TV Shows: Hundreds of popular TV shows, including current shows that are still airing new episodes. Full episodes and seasons are available.
Live TV: Over 600 live TV channels covering entertainment, news, sports, kids, music, and more. Channels are available from many different countries.
Sports: Live sports streaming from major leagues and tournaments around the world. Bee TV offers streams for soccer, basketball, baseball, tennis, golf, boxing, and more.
24/7 Channels: These dedicated channels air specific TV shows continuously. For example, there are 24/7 channels for The Simpsons, Family Guy, South Park, and other popular shows.
Kids Content: Cartoons, educational programs, and family-friendly movies. Great option to keep your kids entertained.
Easy navigation: Intuitive menus and sections make finding content fast and frustration-free. Recent updates, search tool, categories, and more.
The content library is frequently updated with new movies, shows, and live streams. And everything streams for free with no subscriptions required!
Why Install Bee TV on a Firestick?
There are a few key reasons why Firestick owners may want to install Bee TV:
No subscription: As mentioned, Bee TV does not require any subscriptions, memberships or fees. This free access makes it very appealing.
Huge content library: With thousands of hours of movies, shows, and live TV, you'll never run out of things to watch. There's more content than many paid services.
Free sports streams: Sports subscriptions and packages can get very expensive. Bee TV provides free sports streams from all over the world.
Great for kids: If you have children, the kids content section has tons of age-appropriate programming. And it's free!
Newest releases: You can often find movies on Bee TV that are currently in theaters or just finishing up their theater run. A cost-effective way to watch first-run films.
Fewer ads: While free apps often load up ads and popups, Bee TV provides a smooth streaming experience with minimal ads to disrupt your viewing.
In summary, if you want free access to a huge library of the latest movies, shows, live TV, and more, Bee TV is a great app to install on your jailbroken Firestick. The simple setup detailed below makes it easy to get up and running.
How to Install Bee TV on a Firestick
Before we get started, there are a couple requirements to installing Bee TV:
Your Firestick will need to be jailbroken in order to install third-party apps like Bee TV. The jailbreaking process is fast and easy to do. There are many guides online detailing the steps.
You'll need the Downloader app installed on your Firestick. This will allow you to install the Bee TV APK file. If you don't have Downloader already, it can be quickly downloaded from the Amazon App Store.
Okay, with those requirements checked off, follow the steps below to get Bee TV installed:
Step 1: Enable Apps from Unknown Sources
From your Firestick home screen, go to Settings.
Click on My Fire TV or Device, depending on your Firestick model.
Select Developer Options.
Make sure Apps from Unknown Sources and ADB Debugging are both switched ON. This allows installation of third-party apps.
Step 2: Download the Downloader App
Go back to the main home screen menu.
Search for "Downloader" using the search bar or find it in the Apps section.
Select the Downloader app and click Download. This will install it on your device.
Once downloaded, open the Downloader app.
Step 3: Download the Bee TV APK File
From the Downloader app, click on the browser bar at the top and type in the URL: https://beetvapk.com/download/
Go to the Fire TV section and download the latest APK file. The file size is small and will download quickly.
IMPORTANT: Double check you are downloading from the official site beetvapk.com to get the real APK, not any fake files.
Step 4: Install the Bee TV APK
Once downloaded, the APK file will appear in the Downloader app. Click on it to install.
Select Install when prompted. The Bee TV app will now install on your Firestick.
After installation completes, you can open Bee TV from your Firestick's app menu. Enjoy!
And that's it! By following these four simple steps, you'll have the Bee TV app loaded onto your jailbroken Amazon Fire TV Stick device. The whole process takes just a few minutes.
The installation works the same whether you have the compact Firestick, 4K model or Fire TV cube. Bee TV is compatible across all versions. Now you can start streaming free movies, shows, sports and more!
Using Bee TV on Firestick
Once installed and opened for the first time, Bee TV will prompt you to configure a few settings:
Choose Player: Select MX Player or the built-in player. MX Player is recommended.
Subtitle Language: Pick your preferred language for any subtitles.
Default Video Quality: Choose between low, medium and high. Start lower if you have slower internet speeds.
Content Language: Select the language your movies/shows will be in.
After the quick setup process, the Bee TV app has an intuitive interface that's easy to navigate:
Home: This main screen has sections like Featured, Most Viewed, Top IMDB, New Releases and more. Easily browse and find popular content.
Movies: Hundreds of movies sorted by genre, release year, and other filters. Use search to find a specific film.
TV Shows: Browse shows by genre or search for a specific series. Episodes are arranged by season.
Live TV: Huge selection of live TV channels from around the world. Categories make finding your favorite channel easy.
Favorites: Easily add movies, shows, live TV and other content to your Favorites list for quick access later.
Settings: Change settings like default player, subtitle language, auto-play and video quality preferences.
Take some time to explore all the menus, content sections and settings as you get familiar with Bee TV. Finding your favorite movies and shows to stream will be fast and easy with everything so well organized.
Bee TV Firestick Tips and Tricks
Here are some handy tips to improve your Bee TV experience after getting it installed on your jailbroken Amazon Firestick device:
Update the app frequently – New content is added all the time, so update Bee TV whenever a new version is available to have the latest selection.
Increase internet speeds – For the best streaming quality, use 5Ghz WiFi or plug your Firestick directly into the router if possible for faster speeds.
Adjust default settings – Changing default player, subtitle language, and video quality in Settings can improve playback.
Try different players – If you experience playback issues, switching between MX Player and the built-in player can help.
Remove ads – While minimal, ads in Bee TV can be disabled by using an ad-blocker app like Blokada.
Find hidden gems – Don't just stick to the front page. Dig deeper into the various content sections to find hidden gem movies and shows to enjoy.
Enable Real-Debrid – Linking a Real-Debrid account provides access to even higher quality streams in Bee TV.
Take advantage of these tips and tricks to get the best performance and experience using Bee TV on your Amazon Fire TV Stick after completing the quick and easy installation process.
Troubleshooting Bee TV on Firestick
The installation process for Bee TV on a Firestick is typically fast and problem-free. But issues can pop up occasionally. Here's some troubleshooting help if you run into problems:
Can't Install Bee TV APK:
Enable Apps from Unknown Sources in Firestick settings if you haven't already. Bee TV requires this.
Update the Downloader app to the latest version if the APK won't install.
Re-download the APK file and try installing again. Corrupt downloads can sometimes occur.
Bee TV Won't Open:
Restart your Firestick – Sometimes a system reboot fixes app issues.
Clear Bee TV cache and data – Find these options in App Management and clear them out.
Reinstall Bee TV following steps above. A fresh install usually resolves any launch problems.
Video Won't Play:
Check internet connection – Restart router if needed and test speeds at fast.com. Faster is better for streaming.
Adjust default video quality setting in Bee TV Settings downward if speeds are slow.
Enable a VPN – VPNs can sometimes resolve ISP throttling causing video buffering issues.
No Streams Loading:
Ensure ADB Debugging is enabled in Firestick Settings > Developer Options. Required for streaming apps.
Clear cookies and cache in Bee TV settings. Too much junk data can prevent streams from loading.
Almost any Bee TV installation or streaming issue can be fixed through basic troubleshooting steps like those covered above. Feel free to reach out for additional help in the comments if needed!
Final Thoughts on Bee TV for Firestick
Installing and using Bee TV is a great way to get free access to movies, shows, live TV, and more on your jailbroken Amazon Firestick. It's fast and easy to set up following the steps outlined in this guide.
While free streaming apps often have limitations compared to paid services, Bee TV offers an impressively robust content library with high-quality streams and minimal disruptive ads. Frequent updates add even more great movies, shows, and sports.
Taking advantage of the tips, tricks and troubleshooting recommendations covered here will ensure the best Bee TV experience on your Firestick. Feel free to explore and install other top apps as well to build your own custom streaming setup! Cut the cord for good with streaming entertainment from apps like Bee TV.