Last Updated on November 7, 2023 by Jhonni Jets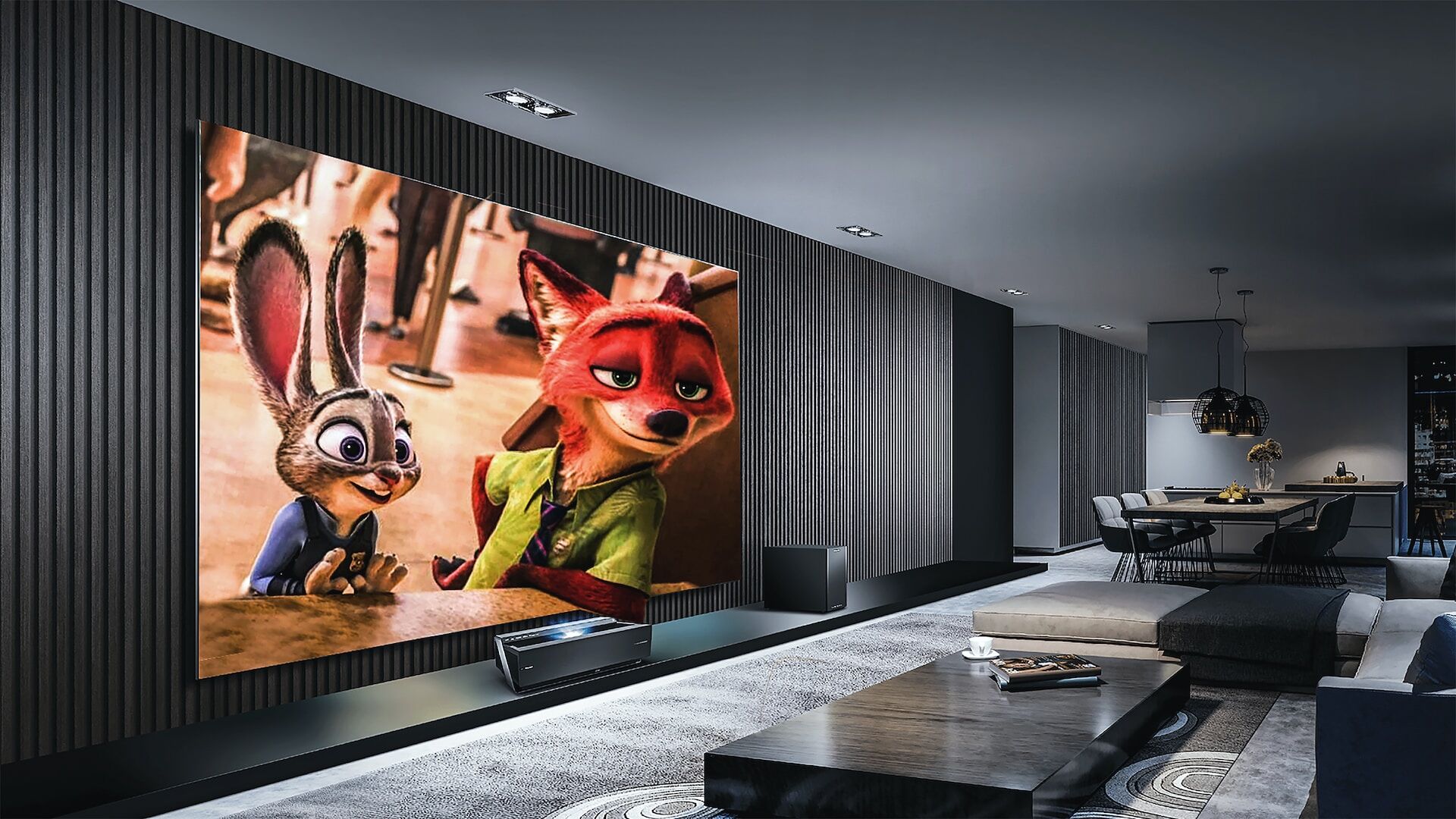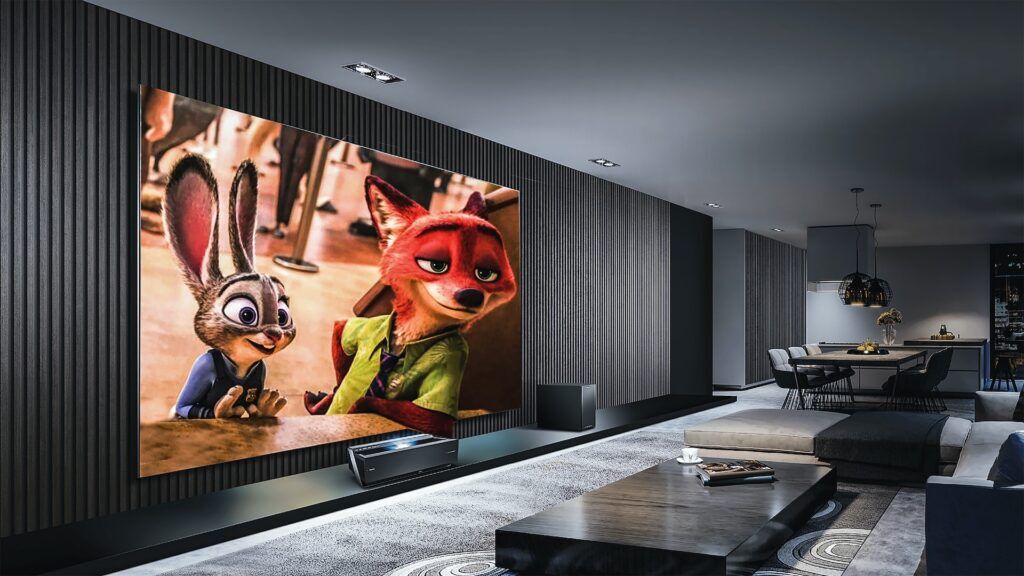 ONN is a budget TV brand sold exclusively at Walmart. These affordable smart TVs provide great value but occasionally users run into issues, like losing the remote control. Without the remote, it can be tricky to adjust settings like volume since the sets lack external buttons.
If you need to turn up the volume on your ONN TV without the remote, don't worry – there are still options available. This guide will outline several methods to increase volume directly on the TV, using universal remotes, TV control apps, Google Home voice commands, and more.
With these tips, you can easily turn up the volume on your ONN TV using items around your home until you locate or replace the original remote.
Adjust System Volume in Settings
Even without the remote, you can directly change the volume levels in the system settings menu:
1. Access the Main Settings Menu
Turn on your ONN TV and press the joystick button on the back of the set to open the menu.
Navigate to and select the gear icon to enter system settings.
2. Open Sound Settings
In system settings, select the "Sound" option to adjust audio configurations.
Alternatively select "Volume" if that appears as a standalone menu.
3. Change System Volume Level
In sound settings, select "Volume" and use the joystick to increase the system volume level.
The changes will update the max volume ceiling.
This method lets you turn up the overall maximum volume that content can play at through the settings menu.
Connect External Speakers
Another option is to bypass the internal TV speakers by connecting powered external speakers:
1. Choose External Speakers
Select a set of self-powered computer speakers, Bluetooth speakers, a soundbar, or home stereo system.
2. Connect Speakers to TV
Use an audio cable like RCA, 3.5mm aux, or digital optical to connect your speakers to the audio output ports on the ONN TV.
3. Adjust Volume on Speakers
Power on the connected speakers and use the controls on the speaker unit itself to increase volume.
With louder dedicated speakers, you can boost the sound to fill a room without adjusting TV volume itself.
Cast Audio from Phone
If you have a smartphone, you can cast audio apps from your phone to play through the TV at higher levels:
1. Connect Phone to TV WiFi
On your phone, connect to the same WiFi network that your ONN TV is on.
2. Open Audio App
Launch a streaming music/radio app like Spotify, Pandora, TuneIn Radio, etc.
3. Cast App Audio to TV
In the app, select the Cast/Chromecast icon and choose your ONN TV to play the audio.
4. Turn Up Phone Volume
Use your phone's volume buttons to increase audio levels that cast to the TV.
By casting streaming audio from your mobile device, you can control volume directly from your phone.
Use Smart Speaker Voice Commands
If you have a Google Home, Amazon Echo, or other smart speaker, you can use voice commands to adjust volume:
1. Link Smart Speaker to ONN TV
In your smart speaker's app, select to add/link your ONN TV.
2. Issue Volume Control Commands
Say voice commands like "Hey Google, turn up the volume on living room TV" or "Alexa, volume up on the living room TV".
3. Adjust Volume with Phone App
Alternatively, use the smart speaker's app on your phone to drag up the volume slider for your TV.
Controlling volume with smart home devices is easy if you have your TV already linked.
Use a Universal Remote
Universal remotes can sync with ONN TVs and allow volume control:
1. Program Remote to TV
Point your universal remote at the ONN TV and press the setup button to sync it.
2. Locate Volume Button
Check the user manual to identify which button controls volume on your specific universal remote model.
3. Increase Volume with Remote
With the remote trained to the TV, use the volume button to turn the sound up.
Universal remotes offer dedicated volume buttons that work with most TV brands.
Troubleshooting Tips
If external speakers don't output TV audio, check connections and that the correct TV audio output mode is enabled in settings.
Make sure smart speakers are on the same WiFi network as your ONN TV to enable seamless casting and voice control.
With a universal remote, you may need to re-sync or try different remote codes to fully control volume.
Even without the factory remote, you can still turn up volume on your ONN TV in different ways. Use the methods in this guide to comfortably increase audio until you find your lost remote or receive a replacement.
Frequently Asked Questions About Adjusting ONN TV Volume Without Remote
Can I control ONN TV volume from my phone? Yes, you can install the onn. Remote Control app on your iOS or Android device and use on-screen buttons to control volume.
Will voice commands work for volume? Yes, if you link your ONN TV to smart speakers like Google Home or Amazon Echo, you can use voice commands like "Alexa, turn up the TV volume".
Does the ONN TV remote have a Find My Remote function? Unfortunately no, ONN TV remotes do not have find my remote capabilities. You will need to manually locate the lost remote.
Can I buy a replacement ONN TV remote? Yes, you can purchase official ONN remote control replacements on Walmart's website or app and sync them to your TV.
How do I sync a universal remote to an ONN TV? Point your universal remote at the ONN TV and press the setup button. Try codes for VIZIO, Sanyo or other budget brands until volume functions properly.
Summary
Losing the remote can make simple tasks like adjusting volume difficult on ONN smart TVs. Thankfully, by using on-screen settings menus, external speakers, streaming audio casting, smart speaker voice controls, or universal remotes, you can still easily increase audio levels. Next time you need to turn up volume on your ONN TV without the remote, refer to this guide for several workable options.