Last Updated on November 3, 2023 by Jhonni Jets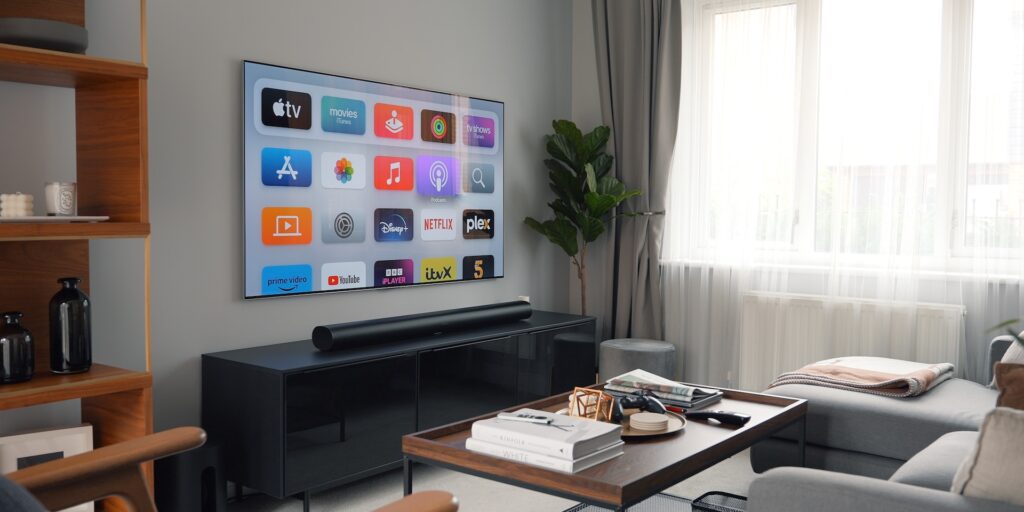 Furrion soundbars provide an excellent audio upgrade for your RV, delivering crisp, clear sound for both music and TV programs. Hooking up a Furrion soundbar to your television is straightforward, but does require selecting the right audio cables and inputs to connect the two devices.
In this comprehensive guide, we'll cover how to connect Furrion soundbar models ranging from the FSBS21 to the FSBTT9XPA toTVs old and new. Whether your TV has RCA, 3.5mm, optical, HDMI ARC or standard HDMI ports, we'll explain the best methods to complete the soundbar installation.
Prerequisites
Before connecting your Furrion soundbar to the TV, make sure you have the following:
Compatible Furrion soundbar system
Power cable to plug the soundbar into an AC outlet
Television with available audio output ports
Correct audio cable(s) for your TV connections
Soundbar remote and TV remote
Review your TV owner's manual to identify which audio outputs are available. This will determine the best connection method.
Connecting with HDMI ARC
If your television has an HDMI ARC or eARC port, this will provide the best audio quality and easiest setup using a single HDMI cable:
Connect the HDMI cable from your Furrion soundbar's HDMI ARC input to the HDMI ARC port on the TV. This port is usually labeled ARC or eARC.
Set your TV's audio output to use the HDMI ARC option. Refer to your TV settings to select HDMI audio.
Set your soundbar to the HDMI ARC input mode using the remote or input button.
Turn on CEC control if available on both devices for ease of use.
Turn on both devices and audio should automatically play through the soundbar.
This connection method requires an HDMI cable but provides digital audio and turns on both devices in sync. HDMI ARC is the recommended way to hook up when available.
Connecting with Optical Audio Cable
If your TV lacks HDMI ARC but has an optical output, you can connect that way:
Obtain a TOSLINK optical audio cable, insert into the soundbar's Optical input.
Connect the other end into the Optical or SPDIF output port on the TV.
On the TV audio settings, change the output to Optical.
Set the soundbar input mode to Optical.
Power on the TV and soundbar. Audio should play through the soundbar.
Optical cannot transmit HD audio formats, but provides clear stereo sound. Set the TV and soundbar volume to your desired levels.
Connecting with RCA Cables
On older TVs with RCA or composite video ports, you can use RCA audio cables:
Take a red and white RCA stereo cable or adapter with two RCA ends.
Plug the red and white connectors into the matching RCA input jacks on the Furrion soundbar.
Connect the other RCA ends into the matching audio OUT jacks on the TV.
Change your TV's audio output mode to RCA in the settings.
Select the RCA input on the soundbar using the remote.
Power on both the TV and soundbar and adjust volume as needed.
This analog connection works on older TVs without digital outputs. Sound quality is limited to standard stereo.
Connecting with 3.5mm Audio Cable
Some TVs feature a headphone jack or 3.5mm audio out port. You can connect to the soundbar using an audio cable with 3.5mm plugs on both ends:
Insert one end of the 3.5mm audio cable into the soundbar's 3.5mm input.
Connect the other end to the 3.5mm port on the TV labeled Audio Out or Headphones.
Change your TV's audio output to Headphone or 3.5mm mode.
Set the soundbar input to the 3.5mm connection.
Turn on both devices and sound will play through the soundbar.
This method also provides stereo audio but allows a direct connection to the TV's headphone jack. The 3.5mm cable is widely compatible.
Connecting with HDMI Cable
If your Furrion soundbar and TV both have HDMI ports, you can also use a standard HDMI cable. This carries digital video and audio:
Connect an HDMI cable from your soundbar's HDMI IN to any open HDMI port on your TV.
Set your TV's audio output mode to HDMI in the audio settings.
Select the correct HDMI input on your soundbar using the remote.
Turn on your TV and soundbar. Audio and video should display correctly.
HDMI offers better quality than RCA or 3.5mm connections. Just note, you'll need to control TV power and volume separately.
Tips for Optimal Use
Once connected to your television, keep these tips in mind when using your Furrion soundbar:
Set the soundbar volume to 75-80% maximum, then control overall volume from the TV remote.
Turn on DTS TruSurround or other audio modes for optimal sound quality.
Connect the soundbar to power separately rather than through the TV USB port.
Place the soundbar centrally below the TV, about 2 feet away for best audio performance.
Refer to the soundbar manual for additional controls like EQ, bass, and dialog modes.
Troubleshooting Issues
If you encounter issues getting audio from your TV to the soundbar, check:
Cables are securely inserted into correct ports on both devices.
TV audio output is set to the correct mode based on your connection.
Soundbar input mode matches the connection type.
Cables are working properly. Replace if defective.
Factory reset the soundbar if still not linking to TV audio.
Power cycle TV and soundbar while connected to re-establish the audio link.
Summary
Adding a Furrion soundbar enhances your TV's audio with louder, clearer sound and bass. Connecting the soundbar is easy once you know your TV's available ports. Route the audio via HDMI ARC for best quality, or use the Optical, RCA, or 3.5mm inputs based on your television. Refer to this guide anytime you need a refresher on installing a Furrion soundbar for awesome TV sound.