Last Updated on November 8, 2023 by Jhonni Jets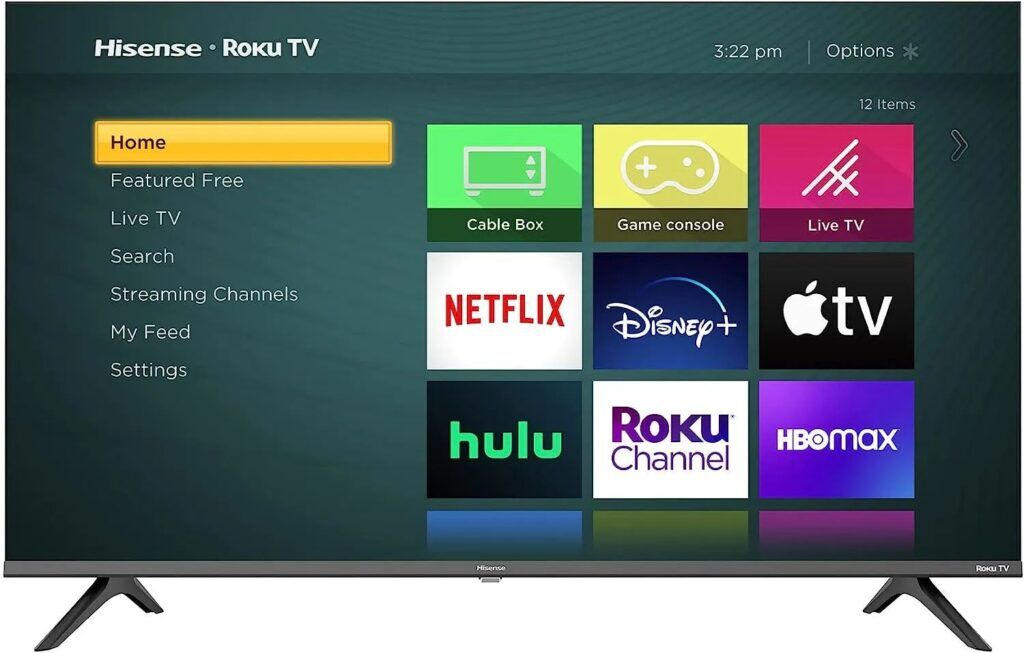 Hisense Roku TVs provide a great smart TV experience by combining Hisense's stellar picture quality with Roku's intuitive interface. But sometimes you may want to reset your Hisense Roku TV back to its factory default settings.
Resetting can help resolve technical problems, remove personal accounts before selling your TV, or give you a fresh start if the interface is running slowly. The factory reset process is easy on all Hisense Roku TV models.
In this comprehensive guide, we'll walk through the steps to factory reset Hisense Roku TVs using both the Settings menu and buttons on the TV.
Reasons to Factory Reset a Hisense Roku TV
Here are some of the most common reasons to perform a factory reset on your Hisense Roku TV:
Fix software problems or glitches
Restore slow/unresponsive performance
Prepare to sell or give away the TV
Remove all personal accounts and settings
Reset locked parental controls
Resolve issues after a software update
Fix WiFi connection problems
Set TV back to original settings
Eliminate viewing history and cached data
No matter your reason, a factory reset restores your Hisense Roku TV to factory fresh condition.
Back Up Roku TV Before Resetting
Before starting the factory reset process, it's a good idea to back up your Hisense Roku TV settings and any local media files. A factory reset will remove:
All installed channel apps and logins
Home screen customization and added channels
WiFi networks and passwords
Streaming channel subscriptions and logins
Saved video recordings and game progress
Parental controls and settings
Any local media files stored on the TV
So back up any data you want to keep before wiping your Hisense Roku TV.
How to Factory Reset a Hisense Roku TV from Settings
The quickest way to factory reset your Hisense Roku TV is through the Settings menu.
Note: This will reset your TV to factory condition and erase all accounts, settings, and downloaded apps/media.
From the Home screen, go to Settings.
Select System > Advanced System Settings
Choose Factory Reset.
It will ask if you want to reset your Roku TV. Select Reset.
Confirm again by selecting Erase Everything to confirm the factory reset.
The TV will reset to factory settings and restart. The initial setup screen will appear.
It takes just a few minutes to completely reset your Hisense Roku TV using the Settings menu.
Factory Resetting from Your Hisense Roku TV Buttons
You can also start a factory reset by pressing buttons on the TV:
With the Hisense Roku TV powered on, press the joystick/directional button on the back of the TV.
A menu will appear on screen. Use the joystick to highlight Factory Reset and press it.
Highlight Erase Everything on the confirmation screen.
Press the joystick button again to confirm.
Your Hisense Roku TV will begin the factory reset process. The TV will restart when finished.
This method lets you reset without accessing the menus. However, the process is slower than using the Settings option.
What Happens After Factory Resetting a Hisense Roku TV
Once the reset process is complete, your Hisense Roku TV will restart and display the initial setup screens:
You'll be prompted to select a language for the menus.
It will search for an internet connection and you'll need to reconnect to WiFi.
The TV will download and install the latest Roku TV software.
You'll need to accept Roku's terms and conditions.
Cut the cord or activate a cable box/satellite service again.
Rerun channel scans and input setup if needed.
Re-link any streaming channel apps and re-enter login details.
Customize home screen settings and channels from scratch.
So be prepared to completely set up your Hisense Roku TV again after resetting.
Factory Reset Hisense Roku TV Without Remote
If you've lost your Hisense Roku TV remote, you can still factory reset using manual buttons:
Turn on your Hisense Roku TV and wait for it to load the home screen.
Press and hold down the reset button on the back of the TV for approximately 15-20 seconds.
Keep holding until you see the screen go black. This initiates the factory reset.
Once the reset process finishes, the initial setup wizard will appear.
Use this method if you can't access Settings or the on-screen menu due to a lost remote.
Troubleshooting Hisense Roku TV Factory Reset Issues
Factory resetting a Hisense Roku TV is typically quick and problem-free. But here are solutions to a few potential issues:
Can't Access Menu – If the menus are unresponsive, use the physical reset button on the back to force a reset.
Screen Goes Black – This is normal right before the reset completes. Wait 5+ minutes for TV to restart.
Reset Hangs/Freezes – If progress stalls, press and hold the reset button again until the TV restarts.
Errors During Setup – Network errors are common. Try disconnecting and reconnecting WiFi.
Missing Channels – You'll need to re-scan for channels and re-link streaming apps after resetting.
Performing a factory reset removes any software glitches and gives you a like-new Hisense Roku TV.
Enjoy Your Hisense Roku TV After Resetting
Factory resetting restores your Hisense Roku TV to pristine, out-of-the-box condition. While the process takes a bit of time to complete and re-setup your TV, a reset can fix a variety of issues and improve performance.
To recap, you can factory reset your Hisense Roku TV through the Settings menu or using the physical reset button on the back. Just be sure to back up your data first.
Then settle in and enjoy customizing your Roku experience from scratch, linking your favorite apps and channels on your freshly reset Hisense Roku TV.