Last Updated on November 8, 2023 by Jhonni Jets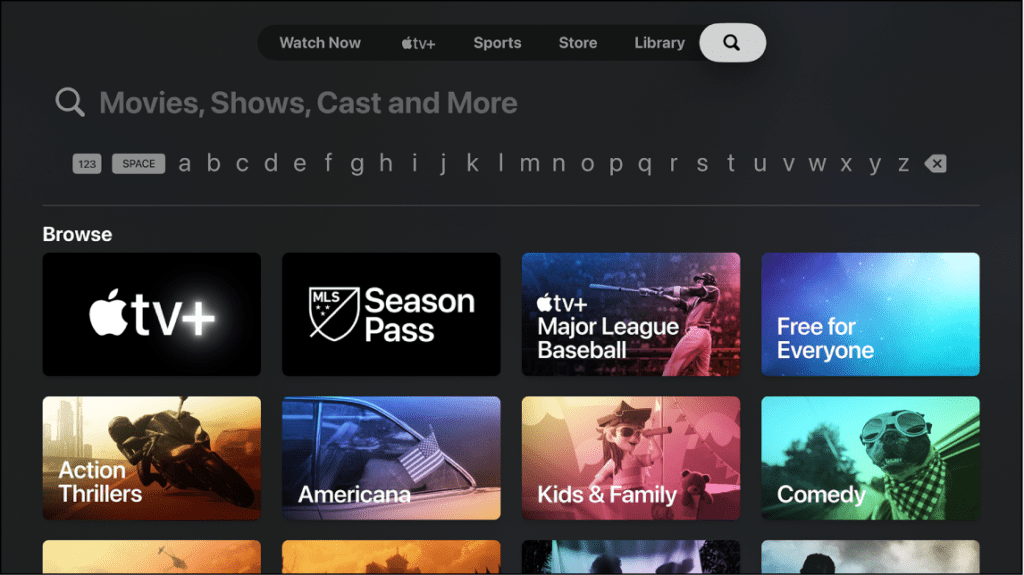 Jackbox party games provide some of the most entertaining multiplayer experiences around. The games are designed for in-person group play, making them perfect for parties, family gatherings, game nights, and more. Jackbox offers several great titles like Quiplash, Drawful, and Fibbage which you can now enjoy right on your Apple TV.
While there's no official Jackbox app for Apple TV, you can easily mirror or stream Jackbox from other devices to your TV thanks to AirPlay. In this guide, we'll go over different methods to play Jackbox games on an Apple TV using an iPhone, iPad, Mac, PC and more.
Overview of Jackbox Games
For those unfamiliar, here's a quick overview of Jackbox's party games:
Support 3-8 players (up to 10,000 streaming)
Designed for multiplayer, in-person play
One player uses the main device, others use phones/tablets
Main device streams the game to TV via HDMI
Phones connect as controllers at jackbox.tv
Features five different party game franchises
Titles feature trivia, drawing, fill-in-the-blanks, polls
Family-friendly and fun for all ages
With laughs around every corner, Jackbox provides stellar party gaming you can now enjoy on your Apple TV.
Benefits of Playing Jackbox on Apple TV
Here are some of the biggest benefits of playing Jackbox games on an Apple TV:
Big screen gameplay on your television
Shared local multiplayer experience
Easy streaming from iOS devices via AirPlay
Large catalogue of Jackbox titles to choose from
No need for gaming consoles or smart TV apps
Up to 10,000 can join a stream online
iOS players get native touch controls
Polished visuals on the large display
With the right cords and methods, your Apple TV can become the ideal media hub for Jackbox fun with family and friends.
What You'll Need to Play Jackbox on Apple TV
To play Jackbox party packs on your Apple TV, you'll need:
Apple TV 4K or HD
iPhone, iPad, or Mac/PC with Jackbox games purchased
Jackbox Party Pack(s) downloaded to your device
HDMI cable to connect main device to TV
WiFi connection for controller smartphones/tablets
That's it! With just a few items, your Apple TV can start streaming hilarious Jackbox matchups in no time.
Using AirPlay Mirroring to Play Jackbox
The simplest way to get Jackbox on your Apple TV is using AirPlay mirroring:
Connect your iPhone/iPad or Mac/PC to the Apple TV via HDMI.
Open the Jackbox app and start a party pack on your device.
Swipe down from the top of the screen and tap the AirPlay icon.
Select your Apple TV under mirroring. Your device screen will appear.
Press play on the game and it will now be mirrored on the big screen.
Have other players join with their smartphones at jackbox.tv.
Enjoy your mirrored Jackbox games on the TV!
With just a few taps thanks to AirPlay, you can wirelessly mirror Jackbox to your Apple TV in seconds.
Using an MFi Controller with iPhone/iPad
You can also play Jackbox using a paired MFi controller with your iPhone/iPad:
Pair an MFi controller like the SteelSeries Nimbus with your iOS device.
Connect your iPhone/iPad to the Apple TV using an HDMI cable or AirPlay.
Launch the Jackbox party pack on your mobile device.
Use the MFi controller to navigate menus and select options.
The controls will be mirrored to the Apple TV display.
Other players simply join on their phones as usual.
Play Jackbox games using the responsive physical controls!
While touch controls work fine, a paired MFi gamepad gives you precise control when projected to the big screen.
Streaming Jackbox via AirServer
Another method is streaming to your Apple TV using AirServer:
Download and install AirServer on your Apple TV.
Connect your primary device to the same WiFi network as the Apple TV.
Launch Jackbox party pack on your device.
Swipe down and tap Screen Mirroring or Cast Screen.
Select your Apple TV from the target list.
Your Jackbox game will begin streaming to the TV.
Play as you normally would and enjoy it big screen!
AirServer provides extended display support allowing you to stream Jackbox games from virtually any device.
Using HDMI Output from a Laptop
You can play Jackbox via direct HDMI output:
Purchase the Jackbox Party Pack on Steam for your Windows or Mac laptop.
Connect your laptop to the Apple TV's HDMI port using an HDMI cable.
From display settings, select "Duplicate" to show your laptop screen on the TV.
Launch the Jackbox game on your laptop and it will appear on the Apple TV.
Use your laptop's keyboard as the controller.
Have other players join the game from their smartphones.
Enjoy your PC Jackbox games on the big screen!
HDMI output gives you the most responsive gameplay by using your laptop as the controller.
Streaming Jackbox to Apple TV via Chromecast
If you prefer Chromecast, you can stream Jackbox to your Apple TV:
Connect the Chromecast device to an open HDMI port on the Apple TV.
On your primary device, download the Chromecast-enabled web browser.
Navigate to jackbox.tv or purchase games on Steam.
Tap the Cast icon and select the Chromecast target.
Your Jackbox game will begin streaming to the Apple TV.
Play as normal with your smartphone as the controller.
While slightly more involved, Chromecast is another solid option for Jackbox streaming.
Tips for the Best Jackbox Party on Apple TV
Once you have Jackbox up and running, here are some tips to get the most out of your party games on Apple TV:
Have players join the audience for rotating spots in popular games.
Take turns picking games so everyone gets to play their favorites.
Occasionally switch the primary device/controller for variety.
Rearrange seating as different games require drawing or speed.
Keep phones charged so players remain in the game.
Enable the family-friendly filter to keep games appropriate.
With the right gear and methods, your Apple TV can become the life of the party with Jackbox games.
Enjoy Ultimate Party Games on Your Apple TV
The Jackbox Party Packs offer some of the best casual gaming fun around. Thankfully, it's possible to play the hilarious and entertaining party games right on your Apple TV. Using AirPlay mirroring, an MFi controller, HDMI cables, or casting makes playing Jackbox a breeze.
With your devices connected and multiplayer joining in, you'll be hosting uproarious game nights and fun family gatherings powered by your Apple TV. So invite your friends over and get ready for the ultimate living room party experience with Jackbox!