How To Get Spectrum App on Vizio Smart TV
This post was most recently updated on February 11th, 2021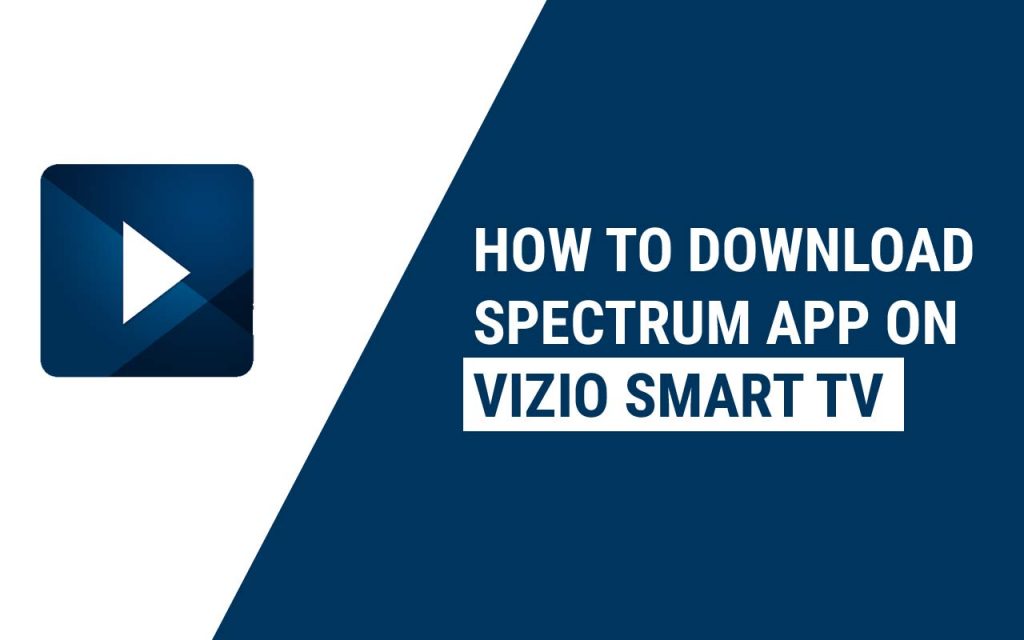 How To Get Spectrum App on Vizio Smart TV
The best thing about Smart TV is watching TV shows, movies, documentaries, and a variety of other TV content via streaming. At any hour of the day, anywhere you can get on-demand TV shows, movies and documentaries on the go.
Smart TV like Vizio is an Internet-enabled TV that let you enjoy and stream all kind of televisual content through other networks apps and channels which you add to your TV.
Read Also:How to Put Xfinity Stream On Firestick (Updated Guide 2020)
This depends on you which channels or app you set on your TV.
Vizio Smart TV is quite different from other apps, and it allows you to download other preferred apps too while other TV's only allows you access to pre-installed apps which means you can't install any other apps on it. So with Vizio Smart TV you can enjoy a movie-like theatre and watch your favourite content at any hour of the day.
Why is Vizio popular among all?
Well, they are widespread since their arrival. They are considered as one of the best smart TV sellers worldwide and especially in the United States of America. The Vizio TV is a brand that rolls out in between big-hitters like Panasonic, LG, and Sony.
All thanks to the remarkable features it offers, not only that it also comes with attractive build and design. All these features mixed up makes this TV stays on the list on Top TVs.
Vizio TV holds a knack on producing high-end TVs with fantastic picture quality along with a surprising resolution that brings adventures to life. All of this within a reasonable price tag. You just need to sit down and make your way to Home screen of Vizio TV and then browse and stream thousands of movies and TV shows.
Vizio TV comes with quite a god amount of installed apps and channels that should be enough for anyone, but some of us want additional apps. We all aren't same, all of us has a different taste which they adore. And we appreciate all of the users for having a unique taste for TV apps.
If you want additional apps on their Vizio Smart TV, specifically Spectrum App here is an article written for you. Before we get started with the process, let me tell you something more about Vizio TV and Spectrum app.
Which Models of Vizio Smart TV you are using?
Managing and adding new apps to Vizio smart TV and home theatre Display works differently depending upon which model you have. These model are divide into three categories by year smart cast, Vizio internet apps and Vizio internet apps plus.
System breakdown of Vizio by model year:
In 2015 and older: Vizio smart TV offers Vizio internet apps or apps+.
In 2016 and 2017: Vizio smart TV offers either Vizio internet apps+ or intelligent cast.
In 2016 and 2017: tuneless Home theatre offers smart cast.
In 2018, and present all Vizio smart TV's offers smart cast.
To acknowledge that which model you are using, go through the user guide. To apply, manage or add any of the Vizio's app, your TV or Home theatre display must be connected to your home network or the internet.
Perks of Spectrum apps
Spectrum TV app allows you to sort all of your favourite shows in one place. You can sift through programming from your full TV lineup plus On Demand TV shows, movies and other content and DVR recordings. Search your favourite titles, networks names, categories, sports teams and your channel numbers.
Spectrum app offers the right amount of customisations options. You can also look at all the channels or TV shows you have recently watched or left in between. Moreover, you can also make a personalised guide by setting your most liked channels for quick viewing.
Spectrum app offers you a convenience of parental control on your Vizio smart TV. Those parents who are highly concerned about the restriction of watching age-inappropriate content, with spectrum TV app they don't have to worry at all.
Now all they have to do is enable parental controls and set a pin code. After that you can block the age-restricted content, you can block shows, channels and other content. Remember that parental controls need to be enabled for each device in the household, So these controls will go in to effect across the board.
Guide to adding the spectrum app to your Vizio smart TV.
A smart TV is of 2 types, and it can be a TV set with integrated internet capabilities, or else it can be a set-top box that offers more advanced computing capabilities. Vizio belongs to the second category, and that's why it is one of the most established brands of smart TV. With the help of their smart cast TV dongles, you can make your TV smart.
Guide:
If the app you are looking for isn't available in the TV's app list, you can use the built-in feature that is Google Chrome Cast. Chrome Cast allows you to cast thousands of your favourite applications to your TV from computer, smartphone and tablet.
Downloading from Play store
Firstly, make sure that Vizio TV is connected to the Internet.
Then press the "V" button on your Vizio TV remote.
On pressing it an app bar will pop-up in your screen. The interface will be similar to that preinstalled apps directory in Vizio Smart TV.
Then, open Play Store in your Vizio Smart TV.
Search for Spectrum App.
Look for the spectrum from the browsed result.
Find it and install it.
The app will start to download, and then installing process will begin.
Once the installation is done, open the Spectrum App and Sign in if you have a spectrum account already then login.
Don't miss out the Spectrum App.
Being a subscriber of Spectrum app, you shouldn't be missing out the premium features it offers. It lets you watch your favourite program on any device. More than watching TV on the go anytime, it provides you with complete access to TV channel lineup.
It starts from local TV channels like CBS, Freeform, HGTV, CNN to a premium channel like NFL Network, HBO, Showtime, depending on your cable package. With such channels, you will complete power full-time entertainment.
The parental control is a good option which most parents look for in today's devices. Don't hesitate to use the parental control option. Make the full use of this option.
In case you are facing any issue or difficulty while downloading or installing or while setting up the Spectrum App, reach Spectrum support number for help.
Wrapping up
You must be wondering of what good it would bring to you if you download the Spectrum App. Should you download any other app. Well, let me tell you that you would miss a lot if you don't download the Vizio App.
The Spectrum App offers impressive features that any other app rarely feature. With Spectrum app you will get access on complete channel lineup isn't that great?