Last Updated on May 4, 2021 by Jhonni Jets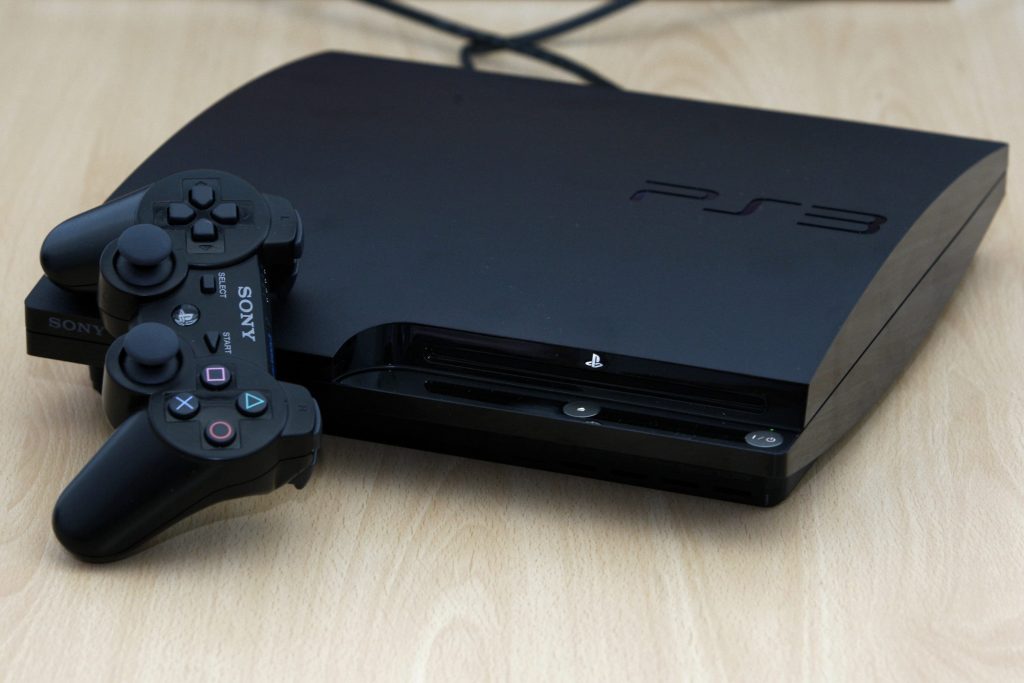 How to Use a laptop as a Monitor For PS3? – Easy Steps
Don't know how to use a laptop as a monitor for PS3? The following post will show various methods to use your laptop with PS3.
A question arises is it possible to attach a PS3 with a laptop and use a laptop as a monitor? If yes then how can we do this? What process is necessary to use a laptop as a monitor for PS3? The following article will provide answers to all these questions, especially how to use a laptop as a monitor for PS3?
Read Also: How to Block Fortnite on the Router – Easy Steps to Follow
Some frequently asked questions to be answered before answering the actual article question. The questions are:
CAN A COMPUTER/ LAPTOP BE USED FOR PS3?
Yes, a computer monitor can be used for PS3 with the help of a TV tuner card and a DVI converter. These cards are the same as the graphic or video cards.
CAN A LAPTOP BE USED AS A 3rd MONITOR?
Yes, if you use Windows built-in features or third-party software for making your laptop display to work as a monitor for another device such as PS3.
HOW CAN I GET MY PS3 PLAY SOUND VIA MONITOR?
For playing PS3 videos by using your laptop as a monitor an HDMI cable or an HDMI to VGA converter can be used. Connect your PS3 with your device speakers. Use the same cable and adaptors to RCA the method.
PS3 HAVE A VGA OUTPUT?
No, a PS3 does not consist of a VGA output you need a VGA box to use your laptop a monitor. If the display is compatible with HCDP there is a need for HDMI to DVI cable for connecting to the display.
IS HDMI BETTER OR VGA?
HDMI is a lot better than VGA. The HDMI not only supports the data that is it translates to the higher resolutions and framers every second but also helps with the audio.
CAN WE USE A LAPTOP AS A MONITOR FOR PS3?
Start your laptop and plug in your HDMI cable. If the laptop has two HDMI input/ output ports PS3 can only display its contents through the input port. If your laptop has an HDMI port and the PS3 output is display by HDMI, you may think that you can use the laptop's screen as a monitor for PS3.
If your laptop does not of an HDMI port this isn't possible. This is a quite rare feature through which you will be able to connect the laptop with your PS3. There are some other alternatives as well by which you can connect your laptop with a PS3.
DIFFICULTIES WHILE CONNECTING:
There may be many difficulties while connecting a PS3 to a laptop.
YOUR LAPTOP COMPATIBILITY:
When you want to play PS3 games on your laptop by using HDMI, the main concern is if your laptop consists of an HDMI-in port. Most of the laptops consist of only one input that is mainly used to output any signal other than accepting one as an input.
Your laptop may contain an HDMI in port, in some infrequent cases, and is classified as "HDMI In" in that case. Although it's very uncommon. Your goal can be easily achieved if your laptop has this feature. But if not, then you won't be able to achieve your goal.
IF THE LAPTOP IS NOT COMPATIBLE?
You need to work out the best course of action to attain what you wish to do if your laptop does not contain an HDMI-in port. One could use a capture card but they are costly, and they have some problems.
So if you could find any other solution it's much better. Also purchasing a used TV screen or monitor with an HDMI port is economical and more fruitful.
Another substitute for PS3 games is to acquire the games through Steam, grand Games, or direct downloads. Buying this will be more effective and low-priced than finding another workaround.
CAPTURE CARDS AND ITS PROBLEMS:
The gameplay can be displayed on your PC using a capture card via HDMI. But there is also a remarkable problem with this point of view. When your PC is used as the main display, the capture card lags. The gameplay is made impossible by a several-second postponement.
LAPTOP AS A MONITOR FOR PS3:
If your laptop contains HDMI input port, and only in this case, can you get your PS3 to play on a laptop monitor. It can be done easily if it's the case, by connecting one end of the HDMI cable to your PS3 and the other end to HDMI-in port of laptop, and by switching on the PS3.
Also, ensure that your laptop is switched on. You can play your games when the screen changes to PS3 input.
CONNECTION METHODS:
Yes, you can use your laptop as monitor for PS3 nut this you have to connect the respective devices in order to make it work. Following are some of the connection methods through which you may use a laptop as a monitor for your PS3:
THROUGH HDMI:
If your laptop has a feature of built-in HDMI input. It takes only a few minutes to connect a PS3 via HDMI. For this purpose, a connecting cable is needed and you have to do few steps:
Start plugging in the HDMI cable into your PS3 port output and the other side into the input of the laptop.
Some of the laptops with a CD which has proprietary software. This includes various connectors. By running the proprietary utility you can select the HDMI input as the video source.
After this, you will be able to see your PS3 menu.
VIA EXTERNAL VIDEO CAPTURE DEVICE:
There are 99% chances that you may have an additional device known as a digital video capture device. It is a small box with a set of inputs and outputs.
Through this, you can connect many devices that are sources of the video signal. For connecting tour PS3 to a laptop you can use the following methods:
Plugin the HDMI output to the input of the video capture device.
Use a USB to connect the video capture device to a laptop.
Use those incoming video signals via software bundled with the device.
FILE ALLOCATION:
STEP NO 01:
Go to the PS3 settings menu and find the network setting. Find internet connection settings and choose your connection. If your router has security insert your password once it shows enabled.
STEP NO 02:
Plugin the PS3 and laptop together. Connect the console of both to the router with cables.
STEP NO 03:
Connect your device with USB directly. Use USB-style ports which are used in PS3 for game controllers. All it requires is a USB cable with two connector plugs.
LINKING THROUGH A MONITOR:
Buy an external video capture card.
Link the capture card to the laptop
Attach capture card via console composite cable.
Click the full-screen button to enlarge your game
FINAL VERDICT:
There are many ways to use your laptop as a monitor for PS3. Along with this, there are some difficulties while connecting. The post will answer all the queries and FAQs a person could have in mind while thinking of connecting a laptop to a PS3.