Best Video Player for Chromebook to Play Media in 2022
This post was most recently updated on August 25th, 2022
Best Video Player for Chromebook to Play Media in 2022
Chromebook is best for both regular use and professional use, you can do video editing, documentaries, photo editing, gaming explanatory content, and a lot more.
If you are a fan of streaming movies and TV shows and bored with the default player of Chromebook then you might have thought about switching to the best video player for Chromebook.
To get the most of it you must get the Best Video Player for Chromebook that supports different types of files, extensions, and different features that a wide number of tools can improvise your watching experience.
Read Also: How to Program a Toshiba TV Without a Remote – Easy Steps to Follow
The default video player of Chromebook is not that good, it just gets the job done, and doesn't offer many features that promise us a pleasant media amazing experience.
The player doesn't support the WMV on it, and also doesn't offer that much good performance even when you are playing the files that are supported by the default browser.
Read Also: How to Turn Off the Camera Sound on Snapchat – Easy Steps to Follow
If you want to get all of your entertainment right back on track, you are exactly right where you need to be. Today, we are going to write an article on the best video player for Chromebook, that will help you in making the right decision.
We have two news for you, let me first tell you the bad news:
You were just missing all the best watching experiences with the default Chromebook. But no worries, now that you are here. We are glad that you have made the right decision.
Here comes the good news:
Get yourself ready to learn something juicy and interesting that will enhance your watching experience.
This article includes several media players that are capable of handling different file formats and extensions, without facing any issues.
Unlike the default media player of Chromebook that can't support the subtitles, different file formats, can't play AVIs, and sometimes they also throw some Fullscreen bugs, and it doesn't go the full screen and some minor issues like this.
Let's dive into the article:
Best Video Player for Chromebook
When we are talking about the best video player for Chromebook, the very first option that comes into our list is the VLC Media player
1.VLC Media player
One of the most popular apps and the very first option that most people prefer. The VLC Media player is a cross-platform application that supports both types of platforms, Chromebook OS and android.
The VLC shares all the features that are renowned with the desktop VLC. It's a free, open-source that supports most video, audio files, DVD ISOs, and all the networking streaming products.
The VLC media player supports all types of media formats such as MP4, MKV, AVI, MOV, AAC, FLAC, TS, and more. All the Codecs are embedded in the media player so it doesn't require any separate downloads. The app also supports multi-track audios, closed captions, tele-text.
Other unique features of this app are that you can change the aspect ratio, record screen and convert video, etc. besides, you are also getting an option of equalizers and filter by which you can play the video in different formats.
All in all, the overall performance of the media players is amazing, legit awesome, and the media player offers a particular VLC for Chrome OS.
In the Chromebook and some other models, the VLC media players come installed but if you don't find it, you can easily download it from their official websites. These media players have got it all that you need, all the add-ons that you will ever need.
2.MX Player
Another best app that is a must-have app when we are talking about the best video player for Chromebook. Anyone who has previously used this application, then he or she must be aware of the top-notch features and the great experience that this media player has to offer.
Still, the media player continues to offer surprising features to every user. The media player supports nearly all the file formats, at least all those file formats that are commonly used such as MP4, MKV, 3GP, AVI, FLV, RMVB, WMV, etc.
Aside from it, there are plenty more reasons to choose MX player over other options, with the fact, that this MX player also integrates with the OS system very well offering a wide number of features.
The MX player also holds an upper hand with its supports of subtitles like DVD, SubRip(.srt), MicroDVD (.sub), DVB, SSA/ASS subtitle tracks, SAMI(.smi) with Ruby tag support, SubStation Alpha(.ssa/.ass) with full styling, TMPlayer (.txt), and many others.
You can also play videos with effects and others. This media player also comes with a kid safety feature that prevents the underage or young ones from accessing and playing the content that they shouldn't see or might be inappropriate for them.
The media player also allows you to zoom in and zoom out from the content that you are watching. The only drawback this media player has is that it doesn't support the DTS and AC3. Expect that, the whole media player is just awesome and well qualified to be in your options.
3.Xplayer
Another trusted name when it comes to the best video player for Chromebook OS. If you ever ask professionals about the best video player from Chromebook then, you are most likely to hear this media player is the answer.
It's a fully-fledged media player that supports a wealth of Codecs are embedded within the media player so it doesn't require any separate downloads.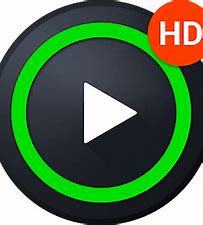 The media player supports a wide number of file formats that include MPEG4, H264, H265, and it plays any file with any format like MKV, AVI, MP4, M4V, MOV, FLV, 3GP, RMVB, WMV, TS, etc.
Another best part of the application is that it functions very well in the Chrome OS and opens up all of your audio and video files smoothly without any error or lag.
The application also has some of the unique features in which you would dig in. One of the best features this media player offers is easy subtitle downloading, slow-motion playback.
Now you don't have to find the subtitle file over the internet. You can access the right file of subtitles within the app.
It's legit to say that Xplayer is one the best media for Chromebook and is a center of attention of many of the users.
How to convert the MKV files to MP4 on a Chromebook?
We have seen a lot of people asking about How to convert the MKV files to MP4 on a Chromebook? So, finally, we decided to add a little space for this concern too. here is how you convert the MKV files into MP4 on a Chromebook.
There are two ways by which you can do so:
Online converter
Via VLC media player
Converting the MKV files to MP4 on a Chromebook via VLC
Open the VLC app.
Click on the "Media" then click on "convert/save" from the menu bar.
Then, a new window will open, click on "File" and then click on Add to add your MKV file to the list.
Select the file that you want to convert.
Now, click on the "Convert" button
Find the profile field option
Choose, "Video-H.264+MP3(MP4)"
Click on the Edit profile option and then click on the Encapsulation tab
Check the "MPV/MOV"
Now, find the "Video Codec" Tab
Check the video and "keep the original track video"
Now, save your settings.
Choose the folder where you want the file to be saved in the "destination" field.
Now, start the conversion.
Wrapping up
In this article, we have listed the 3 best media players for Chromebook that offers unique features and functionalities.
You can choose any of them from these 3 best media players as all of them are the best and offers amazing features and enhances your viewing experience