Last Updated on June 24, 2021 by Jhonni Jets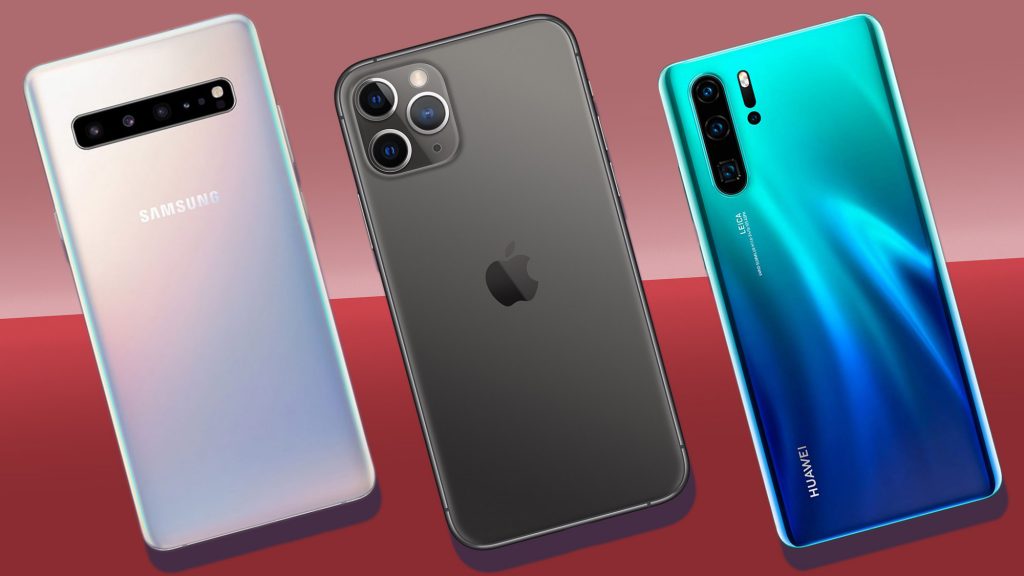 How to Know If Your Phone Camera is Hacked – Easy Steps to Follow
Smartphones, with which you can pretty much things with just a few touches. Smartphones have become an important necessity in our daily lives. Our smartphones have become a part of our lives, and they can expose most of our sensitive information to hackers and data snatchers by might bring you in serious trouble.
The malicious spyware and such activities might turn your phone into a tool against you. This malicious virus downloads on your phone and once it is installed, they have access to your device on everything from texts to photos and media files. They can even spy or hack your phone's camera and microphone of your phone.
Most of the apps that you are using are spying all the time while running in the background, and you are not even realizing it. So, in such cases how to know if your phone camera is hacked? This article is whole about how to know if your phone camera is hacked and what to do in such situations?
Read Also: How to Pair Skullcandy Wireless Earbuds – Easy Steps to Follow
At lunch yesterday, I mentioned that I need new shoes, and I never searched for them on the internet, it was just a random thought and an hour later I saw an ad on my smartphone about the shoes.
We are pretty sure that you all might have experienced it. If you haven't, try it out it's fun actually.
So how is its happening, you won't have any idea, but your phone's microphone is always listening, many people believe that smartphone collects the voice data of users and use them marketing purposes.
How to know if your phone camera is hacked
Hackers are using new ways to get into your phones and personal information. In this article, we are going to explain how to know if your phone camera is hacked and how you can identify and remove the hacker from your phone. so, let's get started:
How to know if your phone camera is hacked
Here are some signs that tell that your phone's camera is hacked:
If any app opens up randomly or freezes or freezes up on its own? And if you find any of the pictures and videos disappearing, then these are the signs that someone else is using or have remote access to your phone secretly. You see photos and videos in your gallery that you don't remember that you took them ever or not.
Another weird thing that you might experience is the lighting up of flash when you are not using your phone. camera and flash consume a lot of battery power.
You experience that your phone is running slower
As your smartphone gets older, it tends to slow down in terms of processing but suddenly if you are experiencing that your phone has slowed down a lot overnight, then there is something wrong. The Spy app that keeps running in the background interferes with your phone operations.
To speed up the phone, you will try to erase some photos and other files but still, if you feel no different then your phone is dealing with a hacker.
You are getting some random texts
the owner sometimes downloads the spyware apps without realizing it. Now that they are downloaded to your phone, the hackers send out a text message along with a link and when users click on the link, the spyware starts to record everything and sends everything to the hacker.
Another way by which hacker get into you phone are the pop-ups
When a spy app is running in the background, it forces your phone to work overtime to do some regular activities to increase battery usage. If you feel that your phone's battery is hotter, it might be a sign that your phone is working longer than it should.
If you stop using your phone and your phone is getting hot without any reason, then whether you need it a new battery or someone is hacking into your phone activity.
If any hacker is accessing our phone remotely the data is being sent to him directly by using your data which results in more usage of data, this is the sign that someone has access o your phone.
You are seeing icons that you are now aware of
If you noticed a weird icon on your phone and you don't recognize it and that is because you can never download it before, then it's the hacker.
The spyware apps don't often seem to appear as a regular app. You'll need to do some research to find out by checking up the performance and seeing if there is a strange app running in the background.
How someone can hack your phone
There are various ways by which any hacker can get into your phone and some of the ways don't even require advanced technology knowledge:
Sim Swap attack: In this attack, hackers transfer your phone number into their own SIM cards and then take over your accounts.
Spyware: One of the most common ways in whichhackers collect your data. Some of the spy apps are pretty easy to understand and can be easily used without technical knowledge of IT. This attack allows them to remotely monitor your phone's activities.
Be aware of public networks, you might also get malware files via public Wi-Fi networks or from the charging stations. Hackers set up fake unprotected Wi-Fi networks that are also called evil twin networks, these type of networks redirects you to malicious websites and stealing of data via USB cable.
Phishing: Byphishing via emails, text, and social media platforms, hackers easily get into your phone. As soon asclick on the links, the links open up a download the malicious links into your phonethat's how they steal the data.
You might also download infected or malicious applications while you are downloading files from untrusted resources while clicking on the pop-ups.
Removing hacker from phone
Here is how you can remove hacker from your phone:
Change the passwords immediately, and set stronger passwords that are difficult to guess or decrypt.
Use an anti-malware app, to detect any malware activity. Just ensure that the anti-malware app that you are using is safe and reliable and doesn't gather your data.
Turn the mobile data off when you are not using it
This will prevent any malicious activity from using your data and it can disrupt the activities on the phone if it's using an online connection.
Remove the suspicious apps
If you feel that any app is suspicious and causing troubles or behaving weirdly then it's a good idea to remove that app from your device.
Don't broadcast your hotspot
Don't broadcast your hotspot when you are in public, it makes it easier for hackers to hack your device.
Restore your phone to factory settings
Restoring your phone to factory settings will make your device work as new and it might help if it has become impossible to use your phone peacefully because of the tons of pop-ups.
Wrapping up
So that was all about how to know if your phone camera is hacked. In last, I would like to mention some ways by which you can save your phone from spy attacks.
The best way you have to protect yourself is by never clicking on any suspicious link. This link could reach you via emails, texting, WhatsApp, and other social media applications. Also, delete such texts that carry any type of links n them.
So, if you are worried about your loved one's phones getting hacked share this article with them and save them too.
Protect you and your loved ones.