Last Updated on April 18, 2021 by Jhonni Jets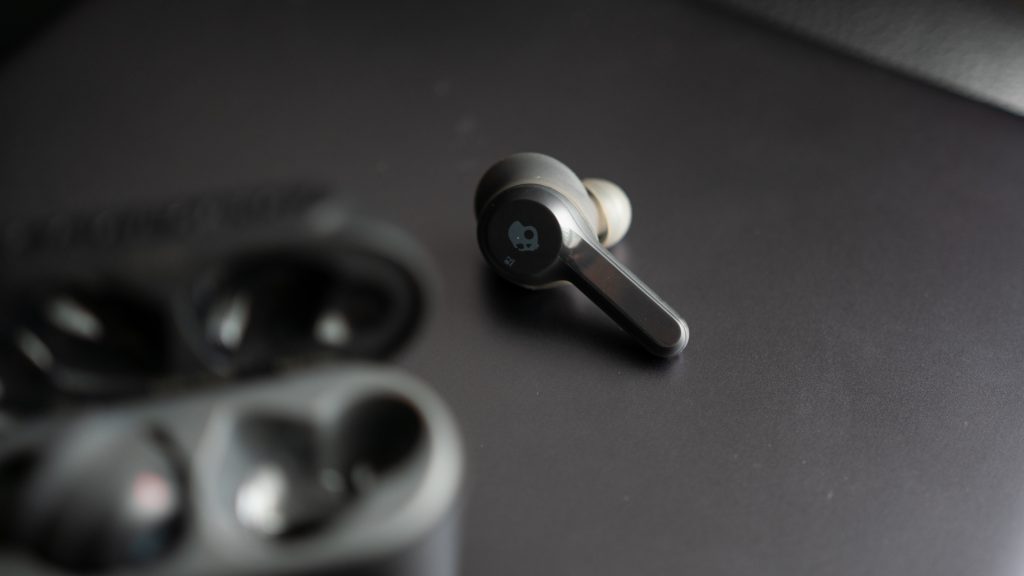 How to Pair Skullcandy Wireless Earbuds – Easy Steps to Follow
When we are talking about wireless Earbuds, how can we not talk about Skullcandy? Skullcandy is another big player in the audio market and one of the best sellers of audio equipment out there.
Skullcandy with flying colors throws their hat in the TWS (True Wireless Stereo) legacy with the sesh, Indy, and push lines of amazing earbuds.
Since they are launched the market has boosted up and the demand has increased. Skullcandy is one the major brand that masters the art of producing top quality headphone that creates surprising audio.
Read Also : How to Format Hard Drive From Bios Without CD – Easy Steps to Follow
If you own a skull candy Bluetooth earbud and don't know how to pair Skullcandy wireless Earbuds, then this post is for you.
Today, in this article we are going to explain that how to pair Skull candy Wireless Earbuds.
Not only that, but we are also going to tell you that how to troubleshoot and encounter different problems that you might experience when using wireless earbuds, so this whole article is going to be interesting and informative for you.
Read Also : How to Connect Two TVs Together to Display the Same Picture – Easy Steps
If you have recently added the Skullcandy earbuds or headphones then you might be unaware about how you can pair them to the audio source in the correct way or there are chances of you experiencing some issues like troubleshooting or only one headphone being paired to the audio source. Don't worry we are going to cover everything in this article.
How to pair Skullcandy wireless Earbuds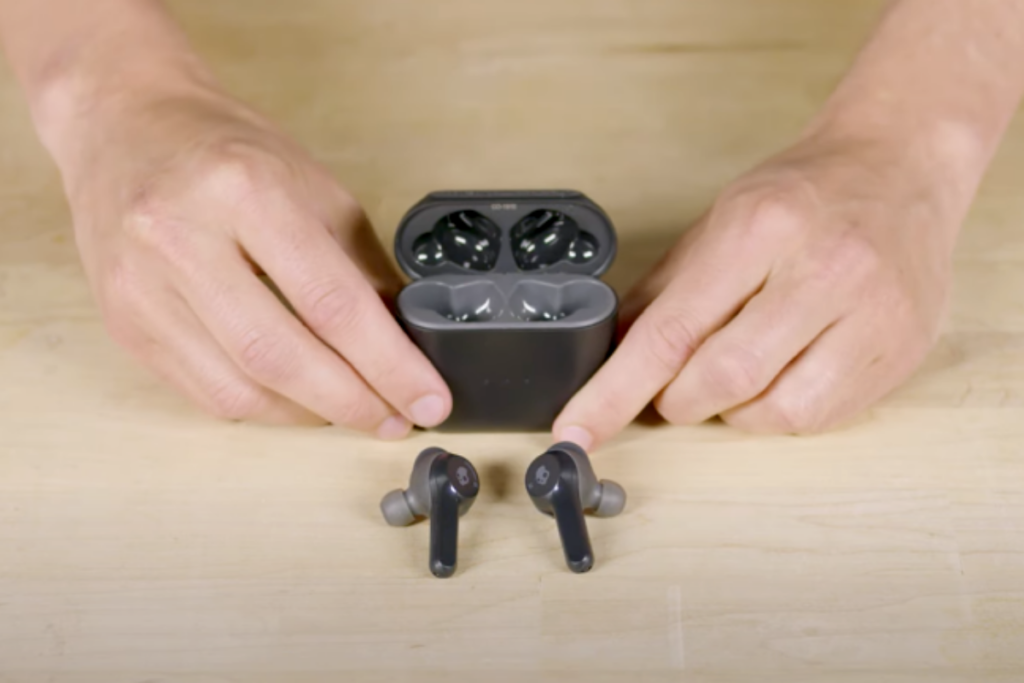 The very first step to do before you pair the earbuds to the Skullcandy to the audio source make sure that they are the earbuds have sufficient battery. If the battery is low, first charge your headphones and then connect them.
So, let's get to our main topic without any further ado:
Pairing the Skullcandy wireless earbuds
Step 1:
First, take out the earbuds from your case.
Step 2:
Now, turn on your earbuds, to turn it on you'll need to press and hold the pairing button on the earbuds for 5 to 6 seconds until you see the LED light on.
Step 3:
Now, turn on the Bluetooth headphones from your mobile phone or any other audio source and let the device scan for devices. Your device will show Skull candy in the list of available connections for Bluetooth.
Step 4:
Now, expand the Bluetooth settings on your device and then click on the Skull candy device to connect the earbuds.
Step 5:
All done, now you can easily enjoy your skull candy Bluetooth headphones.
This solution isn't for everyone, as many Skullcandy users reported that they are facing different problems with their earbuds. Even some of them are not able to pair up the device and their butts together.
So, to help all of you we are have also written solutions to different problems, and also if you ever feel like your headphones or earbuds are not working properly, don't worry because it is fixable too.
Wireless Skullcandy earbuds are not connecting
If you are facing any issues with your Skullcandy Bluetooth headphones then here's a quick and easy solution to your problems:
Step 1:
First, turn off both of the earbuds by pressing the pairing button 4 times, then put the headphones back into their case.
Step 2:
Then, turn off your mobile phone's Bluetooth or any other device that you are connecting with the headphones.
Step 3:
Take the earbuds out of your case and then turn them on.
Step 4:
Now, turn on the Bluetooth from your mobile and then check if you are seeing a Skullcandy in the connection available list. Wait till you see the device in the list, you will get to see the device in a couple of seconds.
Fix: what if only one earbud is working?
Don't worry if only one side is working of your earbuds is working, you might be thinking that it's an issue with your earbuds, let me clear you that it is not.
Let me tell you that you need to manually turn on both earbuds, you might have only turned on one of the earbuds.
Here is what to do:
Step 1:
Turn off the headphones and put them back into the case
Step 2:
Bring out the right side of the earbud and then press and hold the power button for 5 seconds to turn it on.
Step 3:
To the same process with the left earbud.
By doing so, you'll open up both of your earbuds and they'll be ready to use.
Modes in Skullcandy wireless Earbuds
Stereo mode:
To enable this mode, you need to activate both earbuds. This mode will let you hear the sound in both earbuds.
Solo mode:
Opposite of stereo mode, in this mode only one of the earbuds will work. To enable this mode, you will need to put one of the earbuds back into its case. Now only one of the earbuds will be working.
Ambient mode
It's a useful mode where you want to be aware of your surrounding sound too. When you are in a busy environment and you want some of the ambient noise too, ambient mode comes in handy in such a situation.
Functions of Skullcandy wireless Earbuds
Calls
with wireless earbuds, you can also control calls your phone calls. To pick up the incoming call you need to tap both of the buds twice and to reject the call you need to tap and hold the buds for 2 seconds. Moreover, you can also activate the device assistant by taping both buttons 3 times.
Volume controls
Here is an exciting thing that you can even control the volume of your headphones without even touching your phone. To increase the volume up, tap the right earbud button once, and for decreasing the volume, stop the left earbud once.
Charging
For charging, you need to place both earbuds into its charging case. When charging, the LED lights of the earbuds will display the red color. When it's completed the LED light will go off automatically.
Only 10 minutes of charge offer you up to 2+ hours of use and if the earbud's battery low, the earbud will notify you with a sound saying "Battery Low."
Lost earbud
If you accidentally lost your earbud, still relax because you can find it easily. The Skullcandy offers you an application by which you can easily find your earbuds. You just need to download the app, with the app installed you can easily find the misplaced earbud if ever misplaced.
Skullcandy app
The Skullcandy app allows you different features, which include switching between different modes, user guides, health and troubleshoot of earbuds issues, and finding of one misplaced earbud.
You are highly recommended to download the application to get the most benefits of Skullcandy. The application provides a complete pack of features that might be beneficial for you.
Resetting your Skullcandy earbuds
Resetting your earbuds is an easy process, firstly you need to remove the earbuds from your device from its paired list and then turn off both of the earbuds by pressing and holding the power button for 6 seconds.
For complete reset, press and hold the earbuds for 10 seconds. On doing it for the first time, you will get to see the LED blue light and then it'll turn red.
This is how it's done.
Wrapping up
So, as you see things are pretty easy with Skullcandy, we hope that this article would be a great help to you, we hope that now you know how to pair Skullcandy Wireless earbuds.
Moreover, in this article, we have also written that how you can troubleshoot the issue in earbuds. Moreover, we have also written solutions to different problems.
If you are still having some issues, contact the official support of Skullcandy.